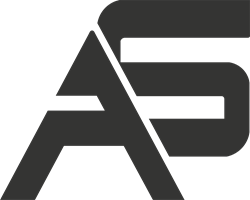 "Without a doubt, this collaboration is a game changer and will have a massive impact in the industry," said AutonmouStuff Founder & CEO, Bobby Hambrick. "This is one step toward our overall plan to expand in China."
MORTON, Ill. (PRWEB) October 24, 2018
AutonomouStuff, part of Hexagon's Positioning Intelligence division, and Great Wall Motor Company (GWM), China's largest SUV and pick-up manufacturer, today announced a historic partnership. These two global leaders will work together to develop automated driving research platforms and launch a PACMod enabled by-wire software interface for WEY and Haval vehicles in the Chinese market in 2018.
The collaboration consists of joint engineering efforts to develop vehicles used for automated driving research and development, and to enable safe, reliable and secure interfaces to control the premium WEY and Haval vehicles.
"AutonomouStuff has worked closely with the early adopters of this technology and will continue to develop its strong position in China," said Bobby Hambrick, Founder & CEO of AutonomouStuff. "Hexagon Positioning Intelligence and AutonomouStuff will provide continued support to the industry in China moving into larger volume production. Our agreement with Great Wall Motor Company will enable lower development costs and increase safety for automated driving research, thereby significantly reducing the barrier of entry. Without a doubt, this collaboration is a game changer and will have a massive impact in the industry. This is one step toward our overall plan to expand in China."
"Thanks to this agreement with AutonomouStuff, our WEY VV6, which is our flagship intelligent premium SUV, will become more accessible as a platform of choice for self-driving car researchers in China," said Mark Crawford, Chief Engineer of Autonomous Driving Systems for Great Wall Motor Company. "We take pride in the quality and workmanship of our products and plan to be a significant part of reinventing the future of transportation throughout China."
About AutonomouStuff
AutonomouStuff provides the industry's most advanced organizations with the best products, software and engineering services to enable robotics and autonomy. The top priority for the team at AutonomouStuff is customer success. Customers value the convenience of finding the most cutting-edge modular-based automation software solutions, engineering services, perception, computing, GNSS+INS and interface components in one location. Learn more at http://www.AutonomouStuff.com.
AutonomouStuff is part of Hexagon's Positioning Intelligence division, which also includes NovAtel and Veripos.
Hexagon is a global leader in digital solutions that create Autonomous Connected Ecosystems (ACE). Hexagon (Nasdaq Stockholm: HEXA B) has approximately 19,000 employees in 50 countries and net sales of approximately 3.5bn EUR. Learn more at http://www.hexagon.com.
About GWM
Great Wall Motor Company Limited manufactures and sells automobiles, and automotive parts and components in the People's Republic of China. The company offers pick-up trucks, SUVs, and sedans primarily under the Great Wall, Haval and WEY brand names, as well as special vehicles, etc. It also researches, develops, and manufactures auto molds; repairs automobiles; and transports general goods, as well as provides truck transportation services. In addition, the company provides investment and financing, logistics, buildings rental, business information consultation, car rental, automotive finance, insurance brokerage, scrap car recycling and dismantling, finance lease, real estate and after-sales services, as well as automotive technology research, development and technical consultation services. Great Wall Motor Company Limited was founded in 1984 and is headquartered in Baoding, China.