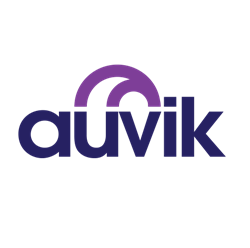 "We jumped at the chance to join forces because together, we provide information and insight MSPs need to effectively manage their client networks." - José Pérez Casado, CEO of Talaia
WATERLOO, Ontario (PRWEB) October 10, 2018
Auvik Networks, a provider of network management software for managed services providers (MSPs), has acquired Barcelona-based Talaia. Talaia's network traffic analytics technology will be integrated into Auvik's network management system to provide MSP partners with deep network traffic visibility.
With the Talaia acquisition, Auvik is further building on its mission to help MSPs own the network—to take full responsibility for keeping their client networks running.
Today's businesses rely heavily on the cloud, and when network connections are slow or go down, productivity grinds to a halt. MSPs are often faced with troubleshooting complex network performance issues, and this can be difficult without visibility into traffic flows.
Over the coming months, Talaia's technology will be integrated into Auvik's network management system as a component called TrafficInsights. With TrafficInsights, MSPs will be able to see all traffic flows across enabled network devices, including traffic by application, protocol, IP address, and port; traffic going to and coming from malicious sites; and visual representations of where traffic is going once it leaves the network.
"Since most data flowing through networks is now encrypted, traditional NetFlow solutions are losing traffic visibility," says Marc Morin, CEO of Auvik. "Talaia has built advanced machine-learning technology to go beyond traditional NetFlow for more visibility into these encrypted connections. And it supports MSPs managing multiple customer sites—so it's the ideal addition to Auvik."
"Talaia perfectly complements Auvik's mission to simplify network management by clearly showing the traffic flowing through a network," said José Pérez Casado, CEO of Talaia. "We jumped at the chance to join forces because together, we provide information and insight MSPs need to effectively manage their client networks."
A light integration of Talaia technology into Auvik will be available as a TrafficInsights beta to a select number of Auvik partners in November 2018. MSPs can subscribe to news and updates about TrafficInsights at https://www.auvik.com/lp/insights-news/
About Auvik Networks
Auvik's cloud-based software simplifies and automates network monitoring and management for IT managed service providers. Auvik gives MSPs better visibility, documentation, and monitoring for their client networks, and automates many time-consuming network tasks. With Auvik, MSPs have an efficient and profitable way to manage their client networks. Visit http://www.auvik.com or follow @AuvikNetworks on Twitter. Auvik is a registered trademark of Auvik Networks Inc.
Media contact
Sarah Cunningham-Scharf
Marketing Content Specialist
sarah(at)auvik.com
519-804-4700 x194