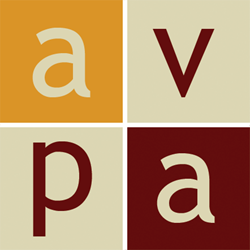 Our company was happy to be given the opportunity to complete the Crestron programming for the Board Chambers of the Riverside County Board of Supervisors.
San Diego, Ca (PRWEB) January 16, 2017
AV Programming Associates (AVPA), a San Diego-based Crestron programming company, announced recently that the company has completed the programming for the Riverside County Administration Center's Board Chambers. The project, which involved upgrading the existing audiovisual system and replacing control systems, will be used to help facilitate meetings and presentations by various governing bodies.
AVPA was tasked with programming the Crestron system that would provide centralized control of the building's video and audio systems, meeting management, source control, and lighting.
The end result of AVPA's programming efforts is a new control system and a set of displays that work with the building's pre-existing audio system. The project also includes an upgrade to the Board of Supervisors' online voting system, replacing their analog video system with a high definition video switching system that can display meeting content and show voting results. In addition, the building's lighting can be controlled from the system, with several pre-set lighting scenes to choose from.
AVPA President Matthew Grisafe said of the Riverside County Administration Center project, "Our company was happy to be given the opportunity to complete the Crestron programming for the Board Chambers of the Riverside County Board of Supervisors. We were able to meet the organization's very specific programming needs, while integrating with some of their already existing systems. This project is a great example of the customization that is available with Crestron programming, which is what our company specializes in."
A key feature of the system is the ability to control the 48 microphones used during meetings, 35 of which are dedicated to meeting delegates, all from a centralized location. The new system allows for two different settings—an "Open Meeting" setting, in which speakers can control the use of the own microphones from a delegate keypad, and a mode in which speakers must request to speak by adding themselves to a queue. In the latter mode, a speaker's microphone is turned on only when his or her turn comes up the in queue. It is automatically muted again when the speaker's allotted time has expired. The chairman has complete control over the queue, and can move speakers up or down in the queue, or remove someone altogether.
There is also a timer for public speakers that is controlled by the chairman and provides a visual indication to the speaker of their allotted time. When their time is within 30 seconds of expiring, it turns red. Once their time has expired, the microphone is automatically muted. This system is designed to give a greater level of control to meeting administrators, and to help meetings stay on schedule and be conducted in a more orderly manner.
About AV Programming Associates
AV Programming Associates, Inc. is an independent programming company specializing in Crestron and Extron programming services and associated design support. Founded in 2001 and based in Escondido, CA, AVPA is known nationwide as a premier Crestron Service Provider (CSP) and an Extron Qualified Independent Programming (EQIP) company that delivers versatile control systems programming and user interface solutions for all markets. The company has delivered applications for nearly all environments from high-end residential and executive conference rooms to elegant media rooms, whole-house automation, houses of worship, entertainment venues, and top-secret command and control centers.