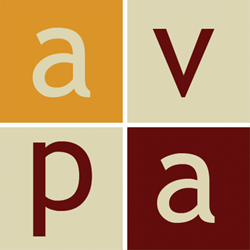 As Extron Qualified Independent Programmers, AVPA has been recognized by Extron Electronics as a company that is qualified to deliver high-end programming solutions for even the most demanding environments.
San Diego, Ca (PRWEB) January 03, 2017
AV Programming Associates (AVPA) in San Diego announced recently that the company will be continuing to expand their AV programming services for commercial and government projects by focusing more of their attention on programming for the AV components designed and manufactured by Extron Electronics.
Extron's AV equipment is well-suited for many different types of environments, and their products can be found in corporate boardrooms, university lecture halls, houses of worship, and entertainment venues around the world. Their components are designed to work together to convert, switch and distribute signals to enable effective communication in a wide variety of applications. They also have products that allow an entire AV system to be controlled from a single interface.
Matthew Grisafe, President of AVPA, had this to say about the company's new commitment to Extron programming projects: "At AVPA, we have always enjoyed working on large commercial, education, and government projects. Extron products have, for many years been our go-to components for these types of projects, and we have used them to complete projects that go above and beyond the expectations of our clients."
Grisafe continued, "As an Extron Qualified Independent Programmer, AVPA has been recognized by Extron Electronics as a company that is qualified to deliver high-end programming solutions for even the most demanding clients. We hope to continue, and expand upon that work in the coming year."
Due to their further expansion into Extron programming, AVPA is looking for additional Extron Certified Control Professionals to join their team of AV programmers. Extron programmers seeking to work with AVPA must have experience completing high-level Extron jobs in various types of environments and be available to work mainly in the Southern California areas of San Diego, Los Angeles, and Orange County.
You can read more about AVPA and their Extron programming services on their company website. If you are an Extron Certified Control Professional who is interested in working with AVPA as an Extron programmer, contact Matthew Grisafe through the website's contact page.
About AV Programming Associates
AV Programming Associates, Inc. is an independent programming company specializing in Crestron and Extron programming services and associated design support. Founded in 2001 and based in Escondido, CA, AVPA is known nationwide as a premier Crestron Service Provider (CSP) and an Extron Qualified Independent Programming (EQIP) company that delivers versatile control systems programming and user interface solutions for all markets. The company has delivered applications for nearly all environments from high-end residential and executive conference rooms to elegant media rooms, whole-house automation, houses of worship, entertainment venues, and top-secret command and control centers.
About Extron Electronics
Founded in 1983, Extron Electronics has developed thousands of AV solutions for a diverse range of global clients, delivering products that meet the highest standards of quality. With 30 offices worldwide, Extron Electronics is able to provide service and support to customers around the world. Read more about Extron Electronics and see their product offerings at http://www.extron.com/.