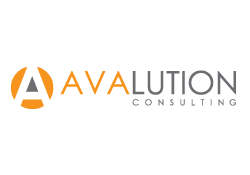 Creating a great place to work is foundational to our strategic purpose of creating value for people.
Cleveland, OH (PRWEB) August 23, 2017
Avalution Consulting – the leading provider of business continuity, IT disaster recovery, and information security consulting and software solutions – announced today that ERC has named the firm one of the Top 99 places to work in Northeast Ohio through the NorthCoast 99 program. Additionally, Avalution was named the Top Scorer: Small Business, which includes companies under 50 employees. This is the first time Avalution has received this prestigious honor.
Avalution's unique and collaborative culture has allowed it to continually deliver on a model which empowers and provides a voice to all its team members.
"We are passionate about creating an environment that allows our team members to thrive, challenge assumptions, and continuously innovate," stated Brian Zawada, Avalution's Managing Director and Chief Visionary Officer. "Our team members know we listen to and value their opinions, which creates a real sense of ownership. Creating a great place to work is foundational to our strategic purpose of creating value for people. This focus has allowed us to deliver innovative solutions to our clients and attract top talent."
"We are thrilled to be recognized as the Top Scorer in the Small Business category," added Rob Giffin, Avalution's Managing Director and President. "This honor validates all the work we've done over the past year and a half to define our culture and values. Taking excellent care of our clients begins with creating value for our team members. I am very appreciative of the work our employees do every day to make Avalution a success and continuously deliver exceptional value to our clients."
NorthCoast 99 recognizes great places to work for top performing people that drive results, provide competitive advantages, and allow businesses to innovate and grow. Applicants are evaluated based on policies and practices related to the attraction and retention of top performers, as well as data collected from employee surveys.
"We're extremely honored to recognize the 2017 NorthCoast 99 winners. These organizations have earned the right to call themselves a great workplace by their dedication to attracting, supporting, retaining, and motivating their Top Performers. ERC developed the NorthCoast 99 program with the hopes of inspiring local leaders to promote the great workplace movement," comments Pat Perry, President of ERC.
About NorthCoast 99
NorthCoast 99 is an annual recognition program that honors 99 great workplaces for top talent in Northeast Ohio. The program is presented by ERC (http://www.yourerc.com). ERC helps organizations create great workplaces by providing HR resources, training, and consulting services. Sponsors of the NorthCoast 99 program include: Anthem Blue Cross & Blue Shield, CareerCurve, Cleveland Magazine, ERChealth, Frantz Ward LLP, Gino's Awards, Oswald Companies, Staffing Solutions Enterprises, and Ultimate Software.
About Avalution
Avalution partners with the world's best run organizations. We protect our clients' business operations by designing strategy-connected business continuity and IT disaster recovery solutions.
Catalyst combines Avalution's consulting methodology with a simple user interface, on-screen help guides, and customizable templates to make the entire business continuity and IT disaster recovery planning lifecycle easy and repeatable for any organization – regardless of size, industry, or geography.