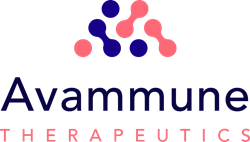 PHILADELPHIA (PRWEB) July 09, 2019
Avammune Therapeutics Inc., (formerly known as Straximm Therapeutics), a spin-off from Aten Porus Lifesciences (Bangalore, India), today announced the raise of its Series A funding. The undisclosed Series A investment was raised through a consortium of private investors. Avammune also announced the appointment of its scientific advisory board comprised of:
Prof. George Church is Professor of Genetics at Harvard Medical School and Director of PersonalGenomes.org, which provides the world's only open-access information on human Genomic, Environmental & Trait data (GET). His innovations have contributed to nearly all "next generation" DNA sequencing methods and companies (CGI-BGI, Life, Illumina, Nanopore). This plus his lab's work on chip-DNA-synthesis, gene editing and stem cell engineering resulted in founding additional application-based companies spanning fields of medical diagnostics (Knome/PierianDx, Alacris, AbVitro/Juno, Genos, Veritas Genetics) & synthetic biology / therapeutics (Joule, Gen9, Editas, Egenesis, enEvolv, WarpDrive). He is director of an IARPA BRAIN Project and NIH Center for Excellence in Genomic Science. His honors include election to NAS & NAE & Franklin Bower Laureate for Achievement in Science. He has co-authored 514 papers, 143 patent publications & one book (Regenesis).
Prof. Kate Fitzgerald is the Professor of Medicine, Director of the Program in Innate Immunity and The Worcester Foundation Chair in Biomedical Sciences at the University of Massachusetts (Amherst) Medical School. Prof. Fitzgerald received her Ph.D. in 1999 from Trinity College Dublin, Ireland, and later a post-doctoral fellow in the Department of Biochemistry working with Luke O'Neill (1999-2002). She joined the Division of Infectious Disease at the UMass Medical School as a Wellcome Trust Fellow in 2002 and joined the faculty in 2004. Her lab is focused on understanding the molecular mechanisms controlling the inflammatory response and employs multifaceted approaches including immunology, biochemistry, molecular biology and genetics to understand these mechanisms in both health and disease.
Prof. Jean-François Paquin studied chemistry at the Université Laval where he graduated with a BSc degree. In 2004, he received his PhD degree under the supervision of Professor Mark Lautens at the University of Toronto (Canada). After a postdoctoral stay in Professor Erick M. Carreira's lab at the ETH Zürich (Switzerland), he was appointed assistant professor in 2005 at the Université Laval in Quebec City (Canada) as a Tier 2 Canada Research Chair in Organic and Medicinal Chemistry (2005–2010). In 2010, he was promoted to associate professor and his Canada Research Chair in Organic and Medicinal Chemistry was renewed (2010–2015). In June 2014, he was promoted to full professor. His current research interests include organofluorine chemistry, organic synthesis, catalysis, and medicinal chemistry. He has co-authored > 80 papers and received many prizes including the Keith Fagnou Award from the Canadian Society for Chemistry and a Research Fellowship from the Alexander von Humboldt Foundation.
"The rebranding of our company to Avammune emphasises our focus on harnessing the immune system to fight cancer and infectious diseases. This financing is the beginning of our Series A investment and we shall continue to raise additional funding for the round to drive further development of our programs," said Arun B Papaiah, MBA, Founder and Chief Executive Officer of Avammune Therapeutics Inc.
"We are delighted to welcome George, Kate, and Jean-François on board who bring in unique sets of experience and expertise to Avammune. George being a pioneer in the area of genomics and precision medicine will be an asset as we continue to build our platform and grow our company. Similarly, Kate and Jean-François' expertise in their respective fields of innate immunity and medicinal chemistry will help guide our R&D decision making process," said Aditya Kulkarni, Ph.D., Founder and Chief Scientific Officer, Avammune Therapeutics Inc.
"The STING pathway has gained tremendous attention in recent years for its ability to not just attack cancer on its own but also improve the efficacy of other immuno-oncology therapeutics such as checkpoint inhibitors. This financing allows us to advance our proprietary STING modulator platform through preclinical development enabling us to expand our pipeline of treatments," said Srinivasan Namala, Founder and Director, Avammune Therapeutics Inc.
Avammune shall be presenting results of its lead asset at the Immuno-Oncology Summit 2019 in Boston.
About Avammune Therapeutics Inc.
Avammune Therapeutics Inc., is a drug discovery company focused on the development of systemically administered small molecule modulators of the STING pathway to harness the immune system for fighting cancer. Additional information can be found at http://www.avammune.com
Media Inquiries
bd(at)avammune(dot)com