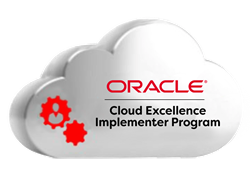 "We will continue to participate in this program which ultimately helps our clients deploy the Oracle Cloud products successfully," said Anil Thomas, CEO AVATA.
WHEAT RIDGE, Colo. (PRWEB) February 28, 2019
AVATA, a global leader of Oracle Supply Chain Cloud Applications, ERP, EPM, and an Oracle Cloud Co-Development Partner, announced today that it has joined the Oracle Cloud Excellence Implementer (CEI) Program and has earned a Certified CEI Badge in Supply Chain Management Planning Central. Oracle launched the CEI partner program to accelerate customers' digital transformation to the Cloud. The program recognizes and rewards partners that continually demonstrate expertise, a successful track record, and superior customer satisfaction in delivering high-quality Oracle Software as a Service (SaaS) Cloud implementations to customers.
The CEI program was developed to provide customers with a clear, objective and informative view of partner qualifications for implementing Oracle SaaS solutions. Through the OPN Solutions Catalog, customers are now able to identify and engage with partner firms that best align with their specific project needs. Access to this information helps customers minimize implementation risk, quickly adopt new Cloud functionality, and realize the maximum potential of the Oracle Cloud.
"This recognition as an Oracle CEI Partner is significant as it requires a continued investment in training, certification and proven successful customer deployments," said Anil Thomas, CEO, AVATA. We have many clients deploying Oracle Cloud solutions across the globe. This recognition helps our clients understand that we have invested to reach the highest level of readiness to deploy the Cloud applications. "We will continue to invest time and resources to this program which ultimately helps our clients deploy Oracle Cloud products successfully."
"Oracle is committed to helping our partners drive customer success across the Oracle Cloud portfolio," said Camillo Speroni, Vice President of Worldwide Strategic Alliances, Oracle. "We remain committed to providing partners with the training and resources needed to drive customer advocacy and make the journey to Cloud as smooth and successful as possible for customers."
About AVATA
AVATA, a leading strategic partner of Oracle, is recognized for its global capabilities in helping companies solve critical business challenges through people, process and technology. We offer the unique blend of real-world industry experience, best practices, and software expertise that sets us apart from pure system integrators. Leveraging Oracle Cloud, JD Edwards, EPM and Supply Chain Management solutions, we provide our clients with a strategy that fits their organization and competitive processes that differentiate them in their respective markets and successfully deliver rapid improvements impacting bottom-line performance. Contact us at http://www.avata.com to learn more.
About Oracle Partner Network
Oracle Partner Network (OPN) is Oracle's partner program that provides partners with a differentiated advantage to develop, sell and implement Oracle solutions. OPN offers resources to train and support specialized knowledge of Oracle's products and solutions and has evolved to recognize Oracle's growing product portfolio, partner base and business opportunity. Key to the latest enhancements to OPN is the ability for partners to be recognized and rewarded for their investment in Oracle Cloud. Partners engaging with Oracle will be able to differentiate their Oracle Cloud expertise and success with customers through the OPN Cloud program – an innovative program that complements existing OPN program levels with tiers of recognition and progressive benefits for partners working with Oracle Cloud. To find out more visit: http://www.oracle.com/partners.
For more information about the CEI program, click here.