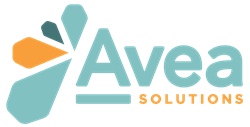 "From the inception of Avea Solutions, we have worked to take the operational burden away from addiction treatment facilities so they can focus on patient care. This partnership with Inbox Health brings us one step closer to doing that for our customers and the industry."
PORTLAND, Ore. (PRWEB) January 28, 2020
Avea Solutions, a revenue management platform built specifically for behavioral health facilities, announced its partnership with Inbox Health, a leading patient billing software platform. This partnership will aid Behavioral Health, Addiction Treatment and Eating Disorder billing departments, patients and practitioners alike by removing the stress and inefficiencies of patient billing and payments.
For facilities seeking a better way to collect patient balances or who have private pay patients, the AveaOffice and Inbox Health integration offers a simplified solution that demystifies patient balances and what is owed. The integration creates continuity in the collection process by eliminating duplicate manual entry of data and inaccuracies that commonly cause facilities to abandon collection efforts, leading to unnecessary write-offs of patient balances. The solution allows behavioral health and addiction treatment businesses to increase collections and get paid faster, improve the patient experience and streamline billing and payment processes through one consolidated system.
"From the inception of Avea Solutions, we have worked to take the operational burden away from addiction treatment facilities so they can focus on patient care," said Avea CEO, Ben Dittman. "This partnership with Inbox Health brings us one step closer to doing that for our customers and the industry."
With this powerful platform, Avea customers can offer a completely customized billing experience to their patients, meeting them where they are at, using modern ways to communicate and make payments. Patients will have immediate, real-time access to account status and balances and be able to engage and act on their medical bills through their preferred channel without having to go through a cumbersome portal login process.
Blake Walker, CEO of Inbox Health said, "Healthcare is about caring for people. Industry-standard billing systems are designed to not care about our unique circumstances and just send a bill. We need to be building billing systems that are thoughtful about giving patients the treatment they deserve, from a billing standpoint as well as a care standpoint. Our partnership with Avea Solutions will allow behavioral health practices to improve the way they interact with patients and we are excited to be a part of that."
About Avea Solutions
AveaOffice is a cloud-based comprehensive revenue management platform designed specifically for the needs of the behavioral health community. By optimizing claim submissions, A/R reporting and reimbursement tracking through a transparent, analytic-driven automation engine, Avea Solutions is changing the way behavioral health facilities manage their revenue. Avea Solutions enables facilities to get paid faster and better, frees up employees with its claims-automation engine and frees up resources allowing facilities to truly grow their business.
About Inbox Health
Inbox Health is transforming the Medical Billing world one patient at a time with personalized and intelligent interactions that deliver a clear and convenient billing experience for every patient. Founded in 2014, Inbox Health is quickly becoming the industry standard for medical billers and practices that want to increase collections and shorten revenue cycles while reducing administrative costs. Inbox Health is a venture backed software company supporting billers across the United States. The Inbox Health platform automates the patient communication process using bi-directional correspondence, proprietary algorithms, machine learning and artificial intelligence so every patient understands their medical bills and has access to different payment mechanisms, and medical billers and providers achieve optimal patient receivables. Learn more at Inboxhealth.com
For more information, visit AveaSolutions.com.