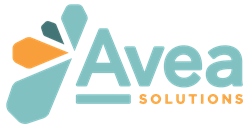 "We are proud to be honored for our leading-edge technology that minimizes headaches and maximizes revenue and efficiency for addiction treatment, eating disorder treatment and behavioral health facilities."
PORTLAND, Ore. (PRWEB) May 10, 2019
Avea Solutions, a revolutionary software platform built specifically for behavioral health facilities, announced its victory as the winner of the Portland Business Journal 2019 Small Business Innovation Award. Avea's revenue platform enables facilities to get paid faster and fuller, frees up employees and resources with automation and accelerates growth.
The Portland Business Journal Small Business Innovation Awards honor Portland's most impressive and innovative companies with fewer than 100 employees that provide a compelling and innovative product or service. Winners were announced and honored at a private banquet hosted by the Portland Business Journal on April 23.
"Small businesses are the heart and soul of Portland. This is a city that thrives on innovation and creativity, much of which is generated from the entrepreneurial minds of our small business leaders," said Craig Wessel, Portland Business Journal's market president and publisher, in a special publication by the Portland Business Journal.
"We are proud to be honored for our leading-edge technology that minimizes headaches and maximizes revenue and efficiency for addiction treatment, eating disorder treatment and behavioral health facilities," said Avea CEO, Ben Dittman. "We wouldn't be where we are today if it wasn't for our entire team at Avea Solutions, the support of our clients and our friends within the behavioral health industry."
Dittman expects the market to grow as the need for addiction treatment grows. "We're in the middle of an opioid epidemic, and we're unfortunately in a growing industry," Dittman said. "We hope we can take the operational burden off of facilities so they can really focus on patient care."
About Avea Solutions
AveaOffice is a cloud-based comprehensive revenue management platform designed specifically for the needs of the behavioral health community. By optimizing claim submissions, A/R reporting and reimbursement tracking through a transparent, analytic-driven automation engine, Avea Solutions is changing the way behavioral health facilities manage their revenue. Avea Solutions enables facilities to get paid faster and better, frees up employees with its claims-automation engine and frees up resources allowing facilities to truly grow their business.
For more information, visit AveaSolutions.com.
Media Contact
Shannon Jones
435-659-5193
shannon.jones(at)osmondmarketing(dot)com