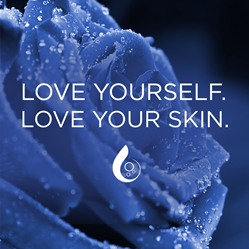 Since the skin is the largest organ in our bodies and there is a lot of misinformation about skincare, we felt launching an educational campaign would have the greatest impact for consumers to be proactive with their skincare regimen. - Dr. Coronado
SAN ANTONIO, Texas (PRWEB) February 22, 2021
Avenoir Cosmetics, a leader in developing science-based, top performing skincare products, is excited to announce the launch of its #loveyourskin campaign through educational digital content.
As a champion for inclusion and diversity in the skincare industry, Avenoir Cosmetics has been encouraging women and men to love their skin the way it is. The brand also advocates for repairing and rejuvenating their skin for a seamless, youthful look. Avenoir currently produces two types of facial products – Cell Repair Serum – Clinical Strength and Cell Repair Moisturizer – which are inclusive for all skin types and tones. All Avenoir products include a proprietary ingredient – Cell Repair Nutrient™ - to reduce signs of premature aging.
"Since the skin is the largest organ in our bodies and there is a lot of misinformation about skincare, we felt launching an educational campaign would have the greatest impact for consumers to be proactive with their skincare regimen," said Ramon Coronado, M.S., Ph.D., Co-Founder and Creator of Avenoir Cosmetics.
The brand's new campaign has been inspiring consumers to be confident in their own skin. On Avenoir's social media channels, the company has been consistent with showcasing educational beauty and skincare content.
Additionally, Avenoir has deployed a micro-influencer campaign focused on the beauty and lifestyle industries. Influencers have been and continue to create various pieces of content that showcase the benefits of taking care of your skin health by using Avenoir's products.
For more information about Avenoir Cosmetics, please visit https://avenoircosmetics.com.
About Avenoir Cosmetics
Avenoir Cosmetics was founded in 2020 to develop science-based, top performing skincare products. The company's mission is to formulate products that work on all skin types and skin tones which is achieved by using only scientifically proven ingredients. After years of stem cell research, Avenoir is the only company in the world using its proprietary ingredient in its products - Cell Repair Nutrient™. This formula is developed with over 2,500+ proteins, cytokines and growth factors to help achieve a smoother, seamless texture for your skin.