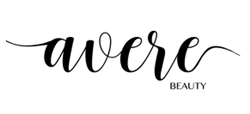 PITTSBURGH (PRWEB) November 23, 2020
Representatives with Avere Beauty today announced that it has opened a new location in Murrysville, Pennsylvania.
"We're very excited about opening a new location in Murrysville, which gives us the opportunity to serve more customers," said Avere Beauty Business Director Frank Udavcak.
Udavcak revealed that the new location is 1,500 square-feet and offers three modern private offices.
"Our lobby is comfortable and much bigger," Udavcak stressed.
Udavcak went on to note that its new location has street access and is located right off of Route 22, a major local highway.
"We have a massage/facial room and two injection rooms," Udavcak said. "This location is super easy to get to, and we accept walk-ins."
Avere Beauty, according to Udavcak, is the only botox and lip filler medspa within an approximately 10-mile radius.
"The Murrysville community now has a place to go," said Udavcak.
The company's decision to open a new location in Murrysville could prove to have perfect timing due to the fact the Avere Beauty recently launched a unique Loyalty Program for customers.
As it relates to the newly launched Loyalty Program, the company is providing unique incentives to customers, where individuals receive $40 off of their next treatment for joining the Loyalty Program.
"We invite the Murrysville community to our new location to take advantage of all the incentives we're offering, for example, our Loyalty Program," Udavcak said.
The Murrysville location is the company's second location in just under a year.
"Murrysville offers easier availability for aesthetics and esthetics to the Pittsburgh and Westmoreland County community," Udavcak said. Directions to the new location are available here.
For more information, please visit http://www.averebeauty.com/blog and http://www.averebeauty.com/about-us.
###
About Avere Beauty
We are a group of clinicians and medical professionals, local to Pittsburgh, who believe in self-care, beauty, and confidence. At Avere Beauty, we believe you have the power to look as good as you feel. With our anti-aging treatments and beauty services, we offer you a chance to revitalize and refresh your looks.
Contact Details:
Frank Udavcak
Business Director
3495 Butler Street
Suite G01
Pittsburgh, PA 15201
United States
Phone: (949) 424-8240
Source: Avere Beauty