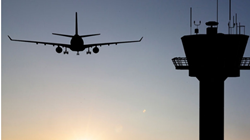 In 2018, a coalition of aviation organizations testified before members of the U.S. House of Representatives to highlight the severity of the anticipated shortage of trained and certified pilots and aviation mechanic technicians.
FORT WORTH, Texas (PRWEB) March 06, 2019
As our economy grows, so will our reliance on the aviation industry to move more people and goods safely and on time. With this in mind, one of the most significant challenges to the United States economy in the mid-21st Century will be the availability of trained pilots and technicians to support the growing demand of the aviation industry.
In 2018, Boeing published projections that clearly define the challenge and severity of a developing shortage. The company estimates that, by 2037, the civil aviation industry will require an additional 790,000 new pilots and 754,000 certified maintenance technicians to support anticipated growth. Core conditions contributing to the shortage will be anticipated worldwide fleet demand growth combined with the projected attrition and retirement of qualified workers.
Shortfalls in staffing these positions could have a severe long-term impact on our nation's economic growth.
Congress Takes Notice
Boeing's and other industry projections, along with the growing number of job openings on aviation job boards like AviationJobNet (AJN), depict a serious concern.
In 2018, a coalition of aviation organizations testified before members of the U.S. House of Representatives to highlight the severity of the anticipated shortage of trained and certified pilots and aviation mechanic technicians. Their analyses aimed at developing programs and funding that would provide encouragement to schools, government entities at every level, businesses, and labor unions to support the recruitment and education of new pilots, technicians, and other key aviation workers.
As part of HR Bill 302, Section 625, named Aviation Workforce Development Programs, the House authorized the Secretary of Transportation to spend $5 million each year between 2019 and 2023 for grants to support the education of both future aircraft pilots and aviation maintenance technical workers with:

scholarships
apprenticeships
training
equipment to support career transitions of armed force members
The bill further commits to support the development and implementation of pilot education curriculums for high school students to offer enlightening aviation science courses, engineering, math, and aeronautical material to heighten interest at earlier stages of education.
Full Funding is Essential
Congressional authorization for funds for the program through the Department of Transportation does not necessarily mean full implementation automatically takes place. To ensure that the 2020 United States budget incorporates 100% funding of Section 625, a coalition of aviation companies, airport representatives, pilots, and professional mechanics organizations recently met with the current President of the United States to encourage 100% budgeting and implementation of the aerospace workforce development program in the coming and future budgets.
The Sky is the Limit with Professional Aviation Job Boards and Contract Houses
To keep pace with the demand for professionals in the industry today, aviation job boards and contract houses play a key role in recruiting trained professionals for the various functions in the business.
Aviation job boards like AviationJobNet link aviation companies and contract houses with much-needed, qualified employees. This one job board alone features thousands of available jobs for qualified pilots, mechanics, supply chain and logistics, customer service, and more.
Role of Aviation Contract Houses
Today, many aviation companies employ external contract houses to fill contract positions within their companies. Attracting and qualifying teams of professional, certified workers are their main roles. These companies manage all human resources functions of recruiting, hiring, and administrating employees on the aviation company's behalf. The contract house can supply qualified employees at short notice, saving the aviation company considerable resources in trying to maintain a full staff complement on their own.
For any job seeker interested in pursuing a career or continue to grow their career in aviation, aviation job boards and Contract Houses are a great resource to land your first or a new position in the Aviation Industry.
For more information on the aviation industry, such as news, job and employer tips and contractor opportunities, make sure to follow the Aviation JobNet Blog.