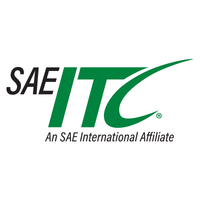 "This best practice is a proactive step toward harmonized data collection requirements for ADS event analysis to identify lessons learned." Amy Chu, director of the AVSC
WARRENDALE, Pa. (PRWEB) September 24, 2020
The Automated Vehicle Safety Consortium™ (AVSC) today announced the availability of its fourth published best practice titled, Data Collection for Automated Driving System-Dedicated Vehicles (ADS-DVs) to Support Event Analysis. This best practice recommends thirty-nine data elements to be collected for SAE Level 4 and Level 5 automated driving systems (ADS).
When an ADS takes the place of a human driver, new considerations are introduced related to sensing, processing, and control systems. Data collection becomes even more important for event reconstruction and analysis of critical driving scenarios.
"This best practice is a proactive step toward harmonized data collection requirements for ADS event analysis to identify lessons learned," said Amy Chu, director of the AVSC. "Consistently collecting these data elements will ultimately help enable industry-wide safety improvements in AVs."
An event is a collision or collision-like situation. Existing methods used to determine human inattention, disobeyed traffic controls and attempted avoidance maneuvers may be insufficient to determine factors related to AV control systems and saliency. The new data collection best practice supports producing lessons learned for AV events. Specific recommended data elements should do the following:
1. Provide information about what the AV "saw" and "did", and;
2. Help identify the technology-relevant factors that contributed to the event.
"Data and information are key to improving safety," adds Chu. "And, working together as an industry collecting data elements will lead to safer vehicles and build public confidence that SAE Level 4 and Level 5 AVs are safe for deployment."
To download the full best practice, visit avsc.sae-itc.org and click on Our Work.
The Automated Vehicle Safety Consortium™ (AVSC) is an industry program of SAE Industry Technologies Consortia (SAE ITC®) building on principles that will inform and help lead to industrywide standards for advancing automated driving systems. The members of this consortium have long been focused on the development of safe, reliable and high-quality vehicles, and are committed to applying these same principles to SAE Level 4 and Level 5 automated vehicles so communities, government entities and the public can be confident that these vehicles will be deployed safely.
SAE Industry Technologies Consortia (SAE ITC®) is an affiliate of SAE International. The SAE ITC team specializes in establishing and managing consortia by providing proven processes, tools and resources. ITC enables public, private, academic and government organizations to connect and collaborate in neutral, pre-competitive forums thus empowering the setting and implementation of strategic business improvements in highly engineered industries globally. (http://www.sae-itc.com)