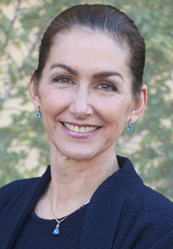 SANTA ROSA, Calif. (PRWEB) January 31, 2019
Plastic Surgery Associates' Heather Furnas, MD, FACS has recently completed extensive research on the lives of male and female plastic surgeons.
The findings showed significant gaps between men and women in having children, when they have them, and how many they have. This gap may contribute to why so many fewer women than men train in plastic surgery.
Along with several respected co-authors, Dr. Furnas' work identifies the uneven division of infertility between men and women working in the field of plastic surgery. The team included Li, Alexander Y., MD; Garza, Rebecca M., MD; Johnson, Debra J., MD; Bajaj, Anureet K., MD; Kalliainen, Loree K., MD; Weston, Jane S., MD; Song, David H., MD, MBA; Chung, Kevin C., MD, MS; and Rohrich, Rod J., MD. The article, An Analysis of Differences in the Number of Children for Female and Male Plastic Surgeons, can be found in the January 2019 issue of Plastic and Reconstructive Surgery.
To gather background information for Dr. Furnas' review, an anonymous electronic survey was distributed via SurveyMonkey to members and candidates of the American Society of Plastic Surgeons between November 3, 2016, and January 26, 2017. Using skip logic, the survey consisted of up to 152 possible questions. In total, 757 plastic surgeons participated, 59.2% male and 40.8% female. All responses were then tested by Fisher's exact and chi-square tests.
Compiling the results, Dr. Furnas and her co-authors found that women are more likely than their male counterparts to delay childbearing due to the physical and emotional demands associated with a career in plastic surgery. Female plastic surgeons were more likely to report sacrificing their fertility to excel in their medical practice. As they age and postpone having children, these women also experience increasing infertility rates.
Results from the anonymous SurveyMonkey questionnaire show:
Twice as many women (43%) had no children compared with men (22%).
Women who postponed childbirth until later in life were twice as likely to experience infertility (26% vs 13%) than men.
Women were far less likely to have two or more children (25% vs 53%) than their male coworkers.
Dr. Furnas and her team identified significant gaps in fertility between male and female plastic surgeons. These results may also be applicable across other similar professions. In general, the lack of institutional maternity support creates a wide gap in reproductive outcomes for men and women. Dr. Furnas explains her theory, "A family-unfriendly culture and a demanding work environment with inadequate family leave policies, access to childcare, and allowance for breastfeeding will discourage women who very much want children from having them,". Dr. Furnas' study emphasizes the need for a universal, comprehensive parental support policy to assist both female and male plastic surgeons with their family goals.
ABOUT PLASTIC SURGERY ASSOCIATES
Plastic Surgery Associates was founded in 1991 by Dr. Furnas, Adjunct Assistant Professor, Division of Plastic & Reconstructive Surgery at Stanford University, and her husband, Dr. Francisco Canales. Both board-certified plastic surgeons bring more than 30 years of experience to each patient encounter. Today, Plastic Surgery Associates is one of California's most respected providers of surgical and noninvasive aesthetic procedures. Dr. Furnas is widely recognized as one of the country's leading experts on female genital surgery and vaginal rejuvenation; she frequently presents her research at plastic surgery conferences across the United States.
For additional information on Dr. Furnas or Dr. Canales, contact Plastic Surgery Associates at 415.895.5032. Consultations can be scheduled at either of Plastic Surgery Associates' offices, in Santa Rosa or Novato. To read Dr. Furnas' article in its entirety, see the Plastic and Reconstructive Surgery, Journal of the American Society of Plastic Surgeons, January 2019 issue, volume 143, p 315-326.