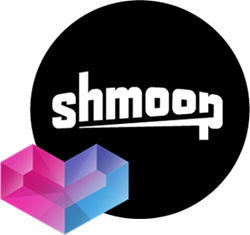 It's about improving student's lives in a time where they need it more than ever. - Mike Soldan, Shmoop CXO
SCOTTSDALE, Ariz. (PRWEB) July 15, 2021
Shmoop, the award-winning digital education solutions provider, has announced that Lindsey Kneuven has joined their efforts as a Board Advisor. With Lindsey's expertise in the Social Impact space, Shmoop will focus additional time on working with nonprofits and other social benefit organizations to help students across the country gain access to The Shmoop Heartbeat™.
"The effects of the pandemic on student emotional health and well-being are acute and protracted. I am thrilled to work alongside the Shmoop team to ensure students everywhere have access to critical tools that build agency, effectively mobilize support systems around their needs, and drive learning outcomes while also reducing moments of crisis. This has always been a need and is one that is all the more pressing as a result of COVID-19," said Lindsey.
"The Shmoop Heartbeat™ has caught the eye of community leaders across the country. Expanding student access through traditional methods like selling to districts needs to be supplemented with other channels. There are dozens of very impactful community-based organizations approaching us now to ask how we can partner together to get their kids access to Heartbeat™. We're extremely excited to have guidance from Lindsey to be able to get that done," said Andy Rahden, Shmoop's CEO.
As Shmoop continues to excel with its amazing product suite, its leadership team also wants to begin building a muscle of Social Impact the right way. In addition to Lindsey's assistance navigating the nonprofit space, she will also be helping guide the best actions to take on building a Social Impact muscle. "Lindsey is second-to-none in her expertise around Corporate Social Impact. To have support in building a needs-based strategy that will drive equitable learning outcomes and maximize impact is priceless," said Shmoop's CXO, Mike Soldan.
Shmoop works with schools across the nation and its online content is viewed more than 5 million times per month. Its tool, the Shmoop Heartbeat™, has captured more than 100,000 student responses in its first 6 months of release. To learn about the company's comprehensive offerings, including how to purchase a license for a classroom, school or district, visit http://www.shmoop.com/schools-districts.
Shmoop recently released a new blog highlighting education-focused thought leadership articles titled, "Chalk It Up." To learn more about Shmoop's perspective on education from the blog, visit: https://www.shmoop.com/resources/chalk-it-up.
About Shmoop
Shmoop provides schools with online courses, test readiness, and intervention solutions focused on personalized learning and college and career readiness, all designed for students and used by teachers for both in-person and remote learning. Shmoop's research-based classroom technology, Heartbeat™, focuses on a student's emotional health, cognitive position, and background to improve their ability to achieve academically (http://www.shmoop.com).