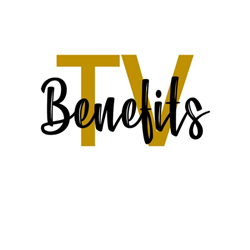 The Spanish language videos are especially valuable to those employers allowing better understanding and usage of benefits.
PETALUMA, Calif. (PRWEB) May 19, 2021
BenefitsTV, Arrow Benefits Group's (ABG) proprietary YouTube channel, offers videos to guide clients through the convoluted landscape of employee benefits. In response to demand expressed by clients, creators Andrew McNeil and Rosario Avila, along with ABG, announce personalized BenefitsTV video packages specifically created for the end user. Videos are offered in both English and Spanish clarifying all offered benefit plans, as well as today's top topics in benefits, what to expect when entering the Kaiser system, benefit terminology, and a variety of other custom topics. Right now, businesses have been uprooted by the pandemic, and forced remote communications are causing a serious gap in distributing information.
Co-Creator Andrew McNeil explains, "Clients that have started using these programs have found a vast increase in appreciation and understanding from their employees. The Spanish language videos are especially valuable to those employers allowing better understanding and usage of benefits."
Check out BenefitsTV videos here. To learn more about this innovative product please contact Andrew McNeil Andrewm@arrowbenefitsgroup.com or direct at 707-992-3789.
The world of employee benefits is challenging to navigate for both employers and the employees who receive them. BenefitsTV custom packages explain benefits in a clear, straightforward, and conversational way. In fact, the use of video is rapidly becoming the primary way that people want to receive information. It has been estimated that the average time spent watching online videos will increase to 100 minutes a day in 2021.
Social Media Week reports that viewers retain 95 percent of a message when obtained via video, and according to a recent study from VOYA Financial, Inc.:

35% of employed individuals do not understand any of the employee benefits they have selected
54% of Millennials say they do not understand benefit offerings
66% of employees say they need their employer to help them better understand their employee benefits throughout the year, not just at open enrollment.
The BenefitsTV platform addresses these statistics by assisting employers with consistent benefits communication and making sure their employees have the information they need at their fingertips, so they understand what they are being offered and make the best possible use of benefits.
About Arrow Benefits
Arrow Benefits Group, the third largest benefits firm in the North Bay, is a proud member of TRUE Network Advisors. Arrow Benefits Group is the single-source solution for managing the complexities of benefits with expert advice, customized programs, and personalized solutions. Arrow's innovative programs control costs and give employees a greater sense of financial and emotional security. For the latest updates and news on COVID-19, see our dedicated portal. For straight answers to employee benefits call 707-992-3780 or visit http://www.arrowbenefitsgroup.com.
About Patriot Growth Insurance Services
Co-Founded by ABG in 2019, Patriot is a growth-focused national insurance services firm that partners with employee benefits and property & casualty agencies across the United States. In its first year of operation, Patriot was ranked the 53rd largest insurance broker in the U.S. by Business Insurance. With over 800 employees operating in 70 locations across 18 states, Patriot's collaborative model delivers growth capital, resources and strategic support to its agencies, whose leaders continue to operate with a high degree of autonomy in their local markets. Patriot's unique equity model creates true alignment with its partner agencies, and its operating philosophy fosters enhanced career opportunities for its dedicated and professional team. Patriot is backed by growth equity investor Summit Partners. For more information, please visit http://www.patriotgis.com.
Follow @