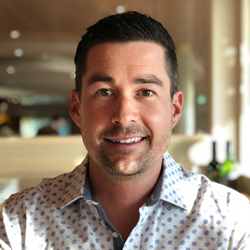 By leveraging Side's technology and tools, I can minimize my clients' stress, maximize my team's attention to detail, and create even more personalized experiences
SAN DIEGO (PRWEB) May 26, 2021
Pacific Keys Realty today announced its partnership with Side, the only real estate technology company that exclusively partners with high-performing agents, teams, and independent brokerages to transform them into market-leading boutique brands and businesses. The collaboration will ensure that Pacific Keys Realty is powered by the most advanced platform in the industry.
Founder Matt McGinnis and his team deliver tailored approaches to help meet their clients' short- and long-term goals. This elevated service has resulted in McGinnis being named a four-time recipient of the San Diego Association of Realtors® Circle of Excellence 40 Under 40 Award and receiving numerous five-star reviews.
The Pacific Keys Realty team helps homebuyers, sellers, and investors in the San Diego area, from the coast to the Inland Corridor. With extensive industry knowledge and market expertise, the team works hard to achieve its clients' homeownership goals.
Partnering with Side will ensure Pacific Keys Realty remains on the cutting edge of the evolving real estate market while continuing to deliver premium services to its clients. Side works behind the scenes, supporting Pacific Keys Realty with a one-of-a-kind brokerage platform that includes proprietary technology, transaction management, branding and marketing services, public relations, legal support, lead generation, vendor management, infrastructure solutions, and more. Additionally, Pacific Keys Realty will join an exclusive group of Side partners, tapping into an expansive network from coast to coast.
"Purchasing my first property in 2009 was life-changing," said McGinnis. "I became a licensed agent shortly thereafter because of my passion for helping people achieve their dream of homeownership. By leveraging Side's technology and tools, I can minimize my clients' stress, maximize my team's attention to detail, and create even more personalized experiences."
Side is led by experienced industry professionals and world-class engineers who develop technology designed to improve agent productivity and enhance the client experience. Based on its belief that homeownership is a fundamental human right, Side is on a mission to improve the public good by providing top-performing real estate agents, teams, and indie brokerages with the best system, support, service, experience, and results.
About Pacific Keys Realty
Pacific Keys Realty creates luxury experiences at every price point. Its driven, passionate agents have extensive San Diego real estate knowledge and local market insights. They create deep connections to understand their clients' short- and long-term goals, and they tailor their recommendations and negotiations accordingly. Pacific Keys Realty aims for excellence in every transaction — continually raising the bar and exceeding client expectations. For more information, http://www.pacifickeysrealty.com.
About Side
Side transforms high-performing agents, teams, and independent brokerages into successful businesses and boutique brands that are 100% agent-owned. Side exclusively partners with the best agents, empowering them with proprietary technology and a premier support team so they can be more productive, grow their business, and focus on serving their clients. Side is headquartered in San Francisco. For more information, visit http://www.sideinc.com.