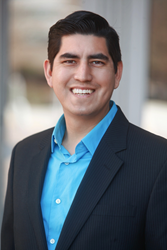 "It's clear that industrial marketers and sales teams are experiencing a dramatic shift as technologies rapidly evolve and millennials quickly overtake Gen X in the workforce," said Danny Gonzales, CEO and Executive Producer of Optimum Productions.
ATLANTA (PRWEB) December 03, 2018
The Georgia Manufacturing Alliance continues to grow at a rapid pace and has added Optimum Productions as an annual sponsor. Optimum Productions is an award-winning video production agency that provides video and sales expertise for all size businesses and name brands such as Anixter, Coca-Cola, Hewlett Packard, HD Supply, NCR, Stanley Black & Decker, and SunTrust. They have won nine Telly Awards and their team combines video storytelling and technical know-how with an extensive range of production services that bring businesses and products to life. To learn more about Optimum Productions: https://www.optimumproductions.com/
Optimum Productions also produces IndustrialSage which is a weekly video-podcast series that focuses on digital marketing for the industrial and manufacturing space. They interview leading professionals to learn how they are solving challenges within the industry and have produced over 60 episodes to date.
"It's clear that industrial marketers and sales teams are experiencing a dramatic shift as technologies rapidly evolve and millennials quickly overtake Gen X in the workforce," said Danny Gonzales, CEO and Executive Producer of Optimum Productions. "94% of B2B buyers do some form of online research before buying; and 80% of B2B buyers have already made up their decision before they contact you. We are excited to be able to bring our expertise in digital sales and marketing to the manufacturing community and help them be more profitable for 2019."
On January 15th in Alpharetta, Optimum Productions will host a hands-on workshop on Digital Sales & Marketing that will help manufacturers and suppliers build digital campaigns and improve sales. Topics will include: The State of the Industry; Inbound Marketing 101; SMART Goals; The Content Funnel; Sales & Marketing Enablement; Software & Tools (Tips/Tricks) Click here to learn more: https://www.georgiamanufacturingalliance.com/events/digital-sales-marketing-lunch-learn-alpharetta
"Sales and marketing are always the number-one topic that manufacturers want to learn about," said Jason Moss, CEO of the Georgia Manufacturing Alliance. "Optimum Productions produced our opening video and led our Sales & Marketing panel at the Georgia Manufacturing Summit in October. They are on the leading edge of the business video industry, and we are excited to add them as a GMA sponsor and to have them on our Educational Team to provide Digital Sales & Marketing trainings for our members."
ABOUT GMA: The Georgia Manufacturing Alliance (GMA) is a membership-based industry organization founded in 2008 to support Georgia's manufacturing community. GMA provides monthly plant tours, educational sessions, tradeshows, and unique networking opportunities designed to help make profitable business connections for its members. The Georgia Manufacturing Directory, Georgia Manufacturing Summit, Georgia Manufacturing Calendar, and Buy From Georgia website are additional resources produced by GMA. To learn more about the organization, membership, and upcoming events, please call 770-338-0051 or visit their website https://www.georgiamanufacturingalliance.com/