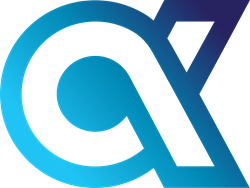 With this new mobile app we can further empower organizations to build a culture of recognition and engagement through the Awardco platform.
OREM, Utah (PRWEB) February 05, 2020
Awardco has developed and released a mobile app for their groundbreaking employee recognition, rewards, and engagement platform. Realizing some of the failings of traditional apps from the App Store or Google Play, Awardco has developed their app as a Progressive Web Application (PWA) to make recognition and engagement even easier for all organizations.
"With this new mobile app we can further empower organizations to build a culture of recognition and engagement through the Awardco platform. Recognizing others, rewarding and redeeming points, and a seamless shopping experience with Awardco's integration with Amazon will take recognition programs to the next level." - Steve Sonnenberg, Awardco CEO
What is a Progressive Web App?
A PWA is a type of application that is delivered through the web instead of through the App Store or from Google Play. It is built using common technologies, powered by Google and Apple, and is intended to work on any platform that uses a standards-compliant browser such as Safari or Chrome. A PWA behaves exactly like all other apps, but has some differences that make it more effective in many situations:
Customizable
A PWA is fully customizable to an organization's brand. Instead of having an Awardco app customers can name the app whatever they like, and can brand it with their logo and colors. This increases the credibility of the program within each company as employees will see an app that has a brand they recognize.
Constantly Updated
Updates are constantly pushed behind the scenes without affecting functionality. This makes the app more reliable and engenders confidence that the customer experience is fully up to date at any time.
Easy Access
Downloading the app is done through a web browser on a mobile phone. Once logged in to their organization's recognition site users will see a notification asking if they want to add this application to their screen. This works whether the user has an iPhone or an Android, and once selected the app badge will be downloaded to the user's mobile screen for easy access.
What Does a PWA Mean for Your Organization?
A Progressive Web Application provides many benefits, such as increased program adoption through removing roadblocks to usage, a significant culture boost as recognition becomes part of your company's core values, and much more. For further information on Awardco's PWA, visit their blog. Using the PWA will empower your company to provide even more rewarding recognition to all those in your organization.
About Awardco
Awardco is the only employee recognition and total rewards platform to integrate with Amazon Business to offer the power of Amazon for any size organization's employee recognition programs. With a unique offering including millions of Amazon products streamed to the platform directly from Amazon, hotel options through Priceline, and hundreds of event ticket options, Awardco offers something other employee recognition programs can't - all with zero markups. To learn more, please visit http://www.award.co.