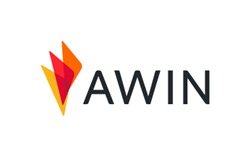 "This report shines an important light on how marketers engage with the affiliate channel, and how we can help brands understand where it is headed and how exactly it can be leveraged across the full customer purchasing journey – from pre to post." - Awin U.S. President Alexandra Forsch
BALTIMORE (PRWEB) November 03, 2022
Awin, the fastest-growing affiliate marketing platform in North America, announced today, in conjunction with Digiday, the results of its state of the industry report on affiliate and partner marketing. The report highlights how ecommerce retailers currently use affiliate and partner marketing across each stage of the purchase journey and the role it will play in marketing strategies in 2023. Results indicate 80% of marketers view affiliate marketing as an important revenue source, with nearly half (46%) stating it will become more important in 2023 as they allocate more budget toward the channel.
As the affiliate industry makes a multi-dimensional shift, respondents said they are working with a variety of affiliate partners. Influencers and creators make up 40% of the partnerships, but media houses (39%), price comparison (36%), bloggers (35%) and technology partners (34%) weren't far behind. This demonstrates the adoption of affiliate marketing across different promotional types and customer engagement points. While only 18% of respondents stated they engaged with brand-to-brand partnerships, whereby a brand cross-promotes a complementary retailer to their own customer base, this is expected to increase moving forward as more brands begin to see its value.
The report also highlights the challenges retailers and agencies are experiencing in increasing affiliate marketing budgets, with nearly half (48%) citing there are still perceptions the channel is a one-dimensional tactic. However, 60% of marketers said affiliate partnerships help optimize and convert website traffic, many of which are also leveraging technology partners (57%) via the affiliate channel.
"This state of the industry report shines an important light on how marketers engage with the affiliate channel, and how we can help brands understand where it is headed and how exactly it can be leveraged across the full customer purchasing journey – from pre to post," said Awin U.S. President Alexandra Forsch. "With the support of Digiday, Awin could hone in on what is most important to brands and agencies when working with affiliate partners and how they help enhance their advertising and marketing strategies. It also provided valuable insight into the challenges they struggle with around implementation, attribution and success measurement."
Awin works with 21,200+ brands and agencies globally in both B2B and B2C industries. For the study, over 100 brands and agencies were surveyed to understand how affiliate partnerships currently and in the future fit into marketing strategies, of which 62% were brands and 38% were agencies.
For more information on the report, please visit: https://awin.link/0O2iuX
About Awin
Awin is a marketing technology platform, providing an open marketplace for businesses to create any type of acquisition partnership. Together with ShareASale, the platforms' 240,000+ partners - including traditional affiliates, global mass media houses, trusted micro-influencers and innovative fintech businesses – enable advertisers to generate more sales, expand customer reach and strengthen their brand. Retailers that migrate to Awin from competitor platforms experience triple-digit affiliate program growth and a 63% uplift in revenue. In addition to leading the way with our reach, Awin's award-winning technology and tools - including first-party tracking, multi-channel attribution and in-app tracking - ensure a program tracks all sales, making it optimally attractive for partners to want to promote.
For more information, please visit http://www.awin.com.