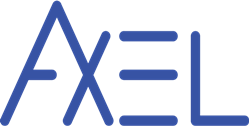 "We're excited to be listed on the WhiteBIT exchange, which benefits all AXEL Token buyers and holders with lower fees than the industry average, and important security features such as dual-factor authentication and cold wallets for crypto storage," notes Ben Ow, President and CTO of AXEL.
LAS VEGAS (PRWEB) August 26, 2020
AXEL, a privacy-focused technology solutions company, announces its AXEL Token has been listed on WhiteBIT, a top-50 ranked cryptocurrency exchange. WhiteBIT is a licensed crypto-to-crypto and crypto-to-fiat exchange platform aimed to satisfy professional and novice traders alike. With over 300,000 registered users and 60,000 active traders daily, it will serve as a secure, trusted hub for those wanting to buy or sell AXEL Tokens.
"AXEL's focus on security and commitment to providing an exceptional customer experience mirror our own values," says WhiteBIT CEO, Vladimir Nosov. "We have reached an agreement with AXEL to list their Token on our exchange because they provide real world solutions, and the company and their team members demonstrate impressive transparency."
The AXEL Token powers the AXEL Network and Blockchain platform, which serve as the foundation of the company's security and privacy-focused file-sharing application, AXEL Go. The app utilizes a global, decentralized network of servers, also referred to as masternodes. Masternode operators receive AXEL Tokens as rewards for providing these servers as resources to support the AXEL Network. Users are able to share and store files through this decentralized network securely and confidentially.
"We're excited to be listed on WhiteBIT and our Token is now available to an even larger audience," says Ben Ow, President and CTO of AXEL. "All existing and new AXEL Token buyers and holders will benefit, as WhiteBIT's fees max out at 0.1%, which is well below current industry averages. Plus, their team prioritizes security with important features such as dual-factor authentication and the use of cold wallets for crypto storage. It's a fast and highly secure platform."
The AXEL Token is now listed on three major cryptocurrency exchanges around the world: WhiteBIT, ProBit, and the masternode-centric CREX24. CREX24 is the number one exchange for masternode projects, with over 57% of masternode tokens listed there.
In the past month alone, AXEL has been listed on two top cryptocurrency exchanges, two masternode hosting services, and its blockchain platform has surpassed over a half a million blocks and continues to grow. "The recent progress we've made is encouraging and we're focused on this momentum to further develop and strengthen relationships with users and partners," notes Ow.
About Axel
AXEL gives users true ownership over their data. The company is committed to providing privacy-focused technology solutions for everyone. Its industry-leading, blockchain driven AXEL Go app allows users to send and store files privately and securely. The company is internationally recognized for innovation and was recently selected as one of Hello Tomorrow's 2020 Deep Tech Pioneers. With a portfolio of proprietary technology utilizing decentralized computing concepts, AXEL aims to transform the internet for users everywhere and protect their personal information.
For more information, visit AXEL and follow us on Discord, Twitter and Telegram.