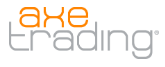 Working with Overbond and other leading data providers, we at AxeTrading embrace the principles of interoperability to give Traders seamless control of their workflow
LONDON (PRWEB) January 22, 2020
This capability can be activated for any AxeTrader user with a simple configuration, which users can do themselves, their IT team can set up, or AxeTrading can send to them. This enables any AxeTrader user, that also has access to OverBond's COBI analytics, to get direct access to insight specific to a selected security with a single click from their AxeTrader workflow.
AxeTrader software provides fixed income traders with market aggregation and trading workflows in a single desktop enabling more efficient and transparent trading using adaptive, open and flexible technology. AxeTrader interacts seamlessly across over 45 execution venues and connects to 11 leading market data sources, including Overbond. Traders are able to benefit from their choice of the broadest ecosystem of best in class trading and data applications.
COBI Pricing is Overbond's most advanced AI bond pricing solution for electronic bond trading. It utilizes deep data aggregation and AI modelling trained on 5 years live markets data and 20 years of back-data history.
Vuk Magdelinic, CEO of Overbond said, "Overbond COBI Pricing can enhance users' bond trading workflow by providing precise executable prices in up to 30% more situations when there is no directly observable trading price in the market. Trading desk revenue can be grown significantly through their access to this insight. We are excited to integrate with AxeTrader and look to extend the COBI model to an expanded community of trading clients."
Mark Watters, CCO and co-founder of AxeTrading commented, "Working with Overbond and other leading data providers, we at AxeTrading embrace the principles of interoperability to give Traders seamless control of their workflow. Some other platforms look to constrain and create a walled garden forcing users to be dependent on a limited range of options. We free them to make best use of their existing systems, diverse trading venues and the latest augmented data."
NOTES TO EDITORS
AxeTrading is the award winning global fixed income trading software company that enables unique market making, price making and order execution with AxeTrader. This provides traders access to optimised, personalised and intuitive workflows delivered by highly flexible, agile and efficient technology. AxeTrading was founded in 2009 and is headquartered in London with a technology innovation centre in Magdeburg and sales offices in Sydney and Singapore.
Founded in 2015, Overbond is transforming how global investment banks, institutional investors, corporations and governments connect and access fixed income market through advanced AI analytics. Overbond's fully-digital platform and suite of AI algorithms (COBI) eliminates inefficiencies, provides systematic price discovery and predictive analytics to all counterparties in fixed income market.
The company's growing client base includes buy-side institutions with over $2 trillion of assets under management globally, across both passive and active strategies as well as regulatory reporting regimes. As well as global corporate and government issuers with more than $20 billion in outstanding bonds.