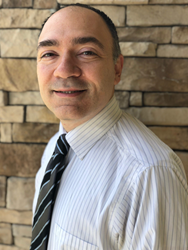 AxiomGO has resonated with our current customers and attracted new ones.
ORLANDO, Fla. (PRWEB) July 31, 2018
ORLANDO, Fla. (July 30, 2018) – Axiom Bank N.A., a Maitland-based, leading community bank, recently hired Pete Longo as VP, AxiomGO Product Manager in Orlando. In this role, Longo will oversee the technology, operations and new accounts for AxiomGO, the bank's checkless checking account and cutting edge mobile app.
Longo has more than a decade of experience in banking, business development and financial software vendor management. He graduated with a degree in business management and an MBA from Stetson University.
"AxiomGO has resonated with our current customers and attracted new ones. We believe Pete's experience will allow our team to refine this new product based on feedback and continue providing consumers with the features they want," said Daniel Davis, President and CEO at Axiom Bank.
Since the launch of AxiomGO in January, the app has generated 3,500 downloads. The app allows customers to conduct all their banking needs including setting their budget, savings goals and spending limits from the convenience of their smartphone.
For more information about Axiom Bank and to find the nearest location, visit AxiomBanking.com.
About Axiom Bank
Axiom Bank, N.A., headquartered in Central Florida, is a nationally chartered community bank that serves the financial needs of its customers through a wide range of financial products. The bank provides retail banking services, including checking, savings, CD and money market accounts, through 24 branch locations, 22 of which are inside select Walmart Supercenters®. Axiom Bank also specializes in commercial loans, treasury management and other merchant services. Additionally, the bank offers asset-based lending and invoice factoring through its division, Allied Affiliated Funding. As part of its commitment to exceed its customers' expectations and deliver superior financial solutions, Axiom Bank is constantly working to expand the services and products it provides to its communities. Visit http://www.AxiomBanking.com. Member FDIC. Equal Housing Lender.
###