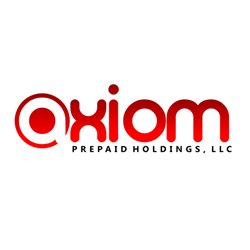 SALT LAKE CITY (PRWEB) August 23, 2019
With nearly 60 years of combined banking experience under their belts, the executives at Axiom Prepaid Financial, LLC are helping clients elevate their brands to gain a competitive edge via innovative new white label prepaid card programs.
Axiom is a global provider of end-to-end payment solutions for businesses – with prepaid cards as its primary tool. Steven Foster, who is co-founder and president, said its new white label programs allow clients to create their own branded prepaid card programs to pay commissions, reward loyalty, and distribute compensation to their own customers, agents, affiliates while also offering a cost-effective alternative to traditional corporate payroll programs and investment advisory services.
As important though, the programs build brand awareness, loyalty and engagement, Foster explained. And those are not small factors. In fact, according to industry experts, consistent branding can increase revenue by up to 23 percent in addition to strengthening relationships with target audiences. Axiom's cards can be customized with client logos which boost brand visibility every time they are used.
The Axiom white programs boast the following features:

Complete Infrastructure for Processing Operations. It's front-end comprises a customized website and web portal that is tied into iPhone and Android apps. These can be used for card management, sending payments, and any enhanced card services. Its back-end comprises administrative portals, API connections and secure encryption for sign-ups, KYC, sponsor banks, call centers and fulfillment centers.
Full Customization. Each card includes custom card design along with current fee structure, fund distribution channel, rewards program, and mobile and desktop solutions.
Standard Features. The white label programs include card-to-card payments, ATM access, direct deposit load, generated statements, 24/7 help, fraud protection, virtual card access and SMS/email alerts.
"We are continually expanding and enhancing our offerings to help our customers stay ahead of the curve and respond to their needs," he stressed. "Every time we create a product, we think about how we can maximize its effectiveness so our customers keep a competitive edge and make the process simple for them. Each time one of our client's business affiliates swipes their card, it not only boosts their business exposure but, in effect, adds revenue to their bottom line."
The white label programs do not require clients to have any prior experience running a prepaid card program as the turnkey programs are built for simplicity with Axiom managing all of the administrative requirements via a robust portal of reporting tools and integration options for client websites and other applications.
Axiom's prepayment cards are insured by the FDIC up to $250,000. For more information on Axiom Prepaid Financial LLC and its white label program, go to axiompph.com or @axiompph on Facebook.