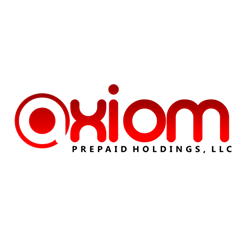 "Now more than ever, Axiom wants to help clients simplify the banking experience and boost their brand visibility. Our White Label program ensures the card experience is smooth and the benefits are big for users on a global scale."
LONDON (PRWEB) May 01, 2020
While COVID-19 continues to cause turmoil across the globe, Axiom Prepaid Holdings has upped its support for the 36 members states and countries of the Single Euro Payments Area with its White Label multi-currency prepaid card program. According to Steven Foster, CEO, Axiom Prepaid Holdings, global card programs can only reach their maximum effectiveness if local currencies and varying exchange rates are factored in.
Axiom is a global provider of digitally-driven end-to-end payment solutions powered in large part by prepaid cards programs. Its White Label Program was introduced last year to help clients take advantage of the brand- and business-building opportunities of the fast-growing global prepaid cards market – something that has taken on great significance during the pandemic.
"White label" is the term given to products created by a third party, but have the client's name and logo on them. Axiom's White Label Program allows clients to create their own branded Visa or Mastercard prepaid card program that can be used for employee payroll, rewarding loyalty, paying commissions and more. The cards have proven especially popular among the unbanked as well as millennials and Gen X, who embrace less traditional banking options. Clients chose the fee structure, fund distribution channel and card features that work for them.
Axiom's White Label prepaid cards are accepted worldwide via iOS and Android app or physical card and can store up to eight currencies, including Euros as well as British pounds, Swiss Franc. Polish zloty and others. The cards are programmed to automatically recognize and use the local currency and exchange rate for those stored on the card at ATMs or with merchants. They are accepted at millions of locations across 210 countries and territories and online. The card can be loaded within the app or via the website, and allow for peer-to-peer transfers, spend tracking and direct deposit. Likewise, fraud protection, text and email alerts, and around-the-clock customer service are standard.
"Now more than ever, Axiom wants to help clients simplify the banking experience and boost their brand visibility," added Foster. "Our White Label program ensures the card experience is smooth and the benefits are big for users on a global scale."
About Axiom Prepaid Holdings:
Axiom Prepaid Holdings was started with one goal in mind: To make financial services easier – for everyone. Through the power of digitally-driven end-to-end payment solutions, the company provides prepaid card options for the unbanked and underserved; and white label programs to companies that want to showcase their brands while offering customers and employees alternatives to traditional money management. Today, Axiom has nine offices and conducts business in 20 countries. Every day, the Axiom team is hard at work providing turnkey solutions that help cardholders gain economic freedoms and help businesses achieve success. To learn more about Axiom Prepaid Holdings, please visit: http://www.axiompph.com.