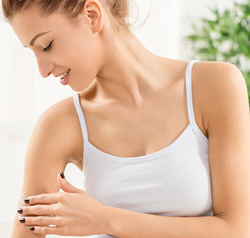 The reformulating of our entire line was a difficult and time-consuming task, but it was a labor of love.
SAN JUAN CAPISTRANO, Calif. (PRWEB) January 03, 2019
Healthy skin no longer comes at the cost of some other creature's sacrifice with Ayr Skin Care's reformulated product line that is now 100% vegan and animal cruelty-free.
"The reformulating of our entire line was a difficult and time-consuming task, but it was a labor of love," said Fiona Briggs, vice-president of Ayr Skin Care marketing and operations. "We had to search and pay more for natural and organic ingredients that are better for our skin, better for our bodies, better for our souls, and better for our planet."
"Our mission has always been to provide the highest quality natural skin care without compromise, " said Kirsten Thomas, Ayr Skin Care founder, and Briggs mother. "In keeping with this goal, we searched for GMO-free ingredients to formulate without potential skin irritants such as gluten, soy, dairy, and parabens."
Thomas mentioned some examples of what has changed in Ayr Skin Care's reformulation. Lanolin and lano stero esters are commonly vegan-accepted ingredients used as a skin moisturizer. But it has a strong smell, and it can also irritate people with the most sensitive skin. Ayr Skin Care has replaced lanolin with Jojoba and other vegetable oils.
"Jojoba is very moisturizing and its great for all skin types," said Thomas. "Very few people have issues with using this in their skincare routines."
"We also chose to only use cruelty-free vendors and ingredients because it makes us feel better," said Thomas. "The reformulation was a clean break from any ingredient derived from animals even though we were already free from animal products for the most part."
As a result, Ayr Skin Care no longer uses beeswax or honey.
"There's nothing wrong with beeswax apart from it being non-vegan," said Briggs. "Some people are also allergic to it, and some organizations believe harvesting beeswax may damage bee populations."
The replacement solution is plant-based Candelilla wax which serves as a stabilizer and emulsifier in lotions. Briggs said it's easily absorbed, odorless, and rich in nutrients.
Similar to beeswax, Ayr Skin Care replaced honey with beet sugars and saccharides.
"Beet sugars are a renewable ingredient that doesn't impact wildlife," said Briggs. "It's a low-risk skin allergen, and it's an excellent moisturizer."
Ayr Skin Care also nixed silk protein for plant-based Jojoba protein.
"Harvesting silk kills the silkworm," said Briggs. "It's the main reason vegan and cruelty-free conscious customers don't like this ingredient."
A core value of the online-company based in San Juan Capistrano, California, has always been to not use anything which might harm animals or habitat during harvesting. Thomas said the short but powerful list of new ingredients better serves that value.
The Ayr Skin Care product line has its origins from creams, serums, soaps, and oils that
Thomas' mother made for her when she was a girl. The company is named after the west coast Lowlands town where Thomas' mother was born – Ayr, Scotland.
More information is available at AyrSkinCare.com or call (949) 545-6955.