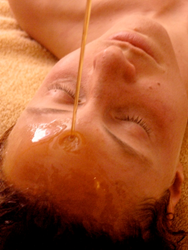 Miami, Florida (PRWEB) April 23, 2014
The Anatomy & Physiology Course will begin May 12th, 2014 and end on Sept 1st, 2014. Classes will be held on Mondays from 10am to 3pm with a break for lunch from 12:00pm - 1pm. In-class quizzes on previous chapters will be taken each Monday from 10am - 10:30am.
Mary also teaches a large portion of the Ayurvedic program in Nevada City. This allows Mary to integrate Ayurvedic concepts into her lectures, bringing together traditional Anatomy and Physiology with the Ayurvedic perspective. All systems of the body will be covered in this class.
Completion of an Anatomy and Physiology course is required before the start of Level II of CCA program. Extensions may be granted for students who are enrolled but have not completed a program.
Established in 1995, the California College of Ayurveda is the longest running, State-approved college offering professional training programs for the study of Ayurvedic Medicine in the West. CCA offers a comprehensive curriculum, with three levels of programs leading to certification as a Clinical Ayurvedic Specialist (C.A.S.). The Ayurveda school offers a variety of shorter length workshops and seminars, and trains students to become the healers of the future, Ayurvedic practitioners dedicated to understanding the whole person – physically, emotionally, spiritually. For more information, please visit http://www.AyurvedaCollege.com or call +1 530 4789100