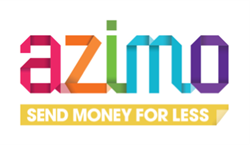 Important at any time, remittances from countries like the UK provide major support to help a country rebuild and recover from one of the worst epidemics to hit any region this century
London, UK (PRWEB UK) 28 August 2015
Azimo, the digital money transfer service, announced today that it has extended its reach across Sierra Leone and Guinea by significantly increasing its network of cash pick-up locations offering instant pay-out to beneficiaries in both West African countries.
According to the World Bank, Sierra Leone and Guinea received a combined $250 million in 2012, a vital source of financial support for their economies and recipient families. Working closely with regional remittance specialists, Azimo is now able to provide direct remittance support to 17 million people in local currency, Euros and US dollars.
"In the last year, Sierra Leone and Guinea have experienced significant economic strain due to the Ebola crisis. Important at any time, remittances from countries like the UK provide major support to help a country rebuild and recover from one of the worst epidemics to hit any region this century," said Michael Kent, CEO and Founder, Azimo. "Through this upgrade to our digital platform we are now able to significantly increase the speed and accessibility of funds for families."
Azimo provides a fast, secure and low-cost alternative to legacy high street remittance services. As a leader in online and smartphone-based money transfers, the company has built the most comprehensive network of any digital player, sending money to over 200 countries in 80 different currencies.
In addition to cash-pick up, Azimo enables its customers to send money to Sierra Leone and Guinea via SWIFT and mobile top-up. The company plans to continue expanding its footprint across Western Africa by rolling out and extending new payment services across the region before the end of the year.
-Ends-
For further press information, please contact:
Rooster PR
Melissa Hobson / Tim Thackray
T: +44 (0)20 3440 8930
E: TeamAzimo(at)rooster(dot)co.uk
About Azimo
Azimo is a London-based online money transfer service, changing the way people send money around the world. Honest, transparent and social, Azimo is the cheapest and easiest way to send money to over 200 countries across the world, from any internet connected device. For more information, visit http://www.azimo.com
Facebook: http://www.facebook.com/azimomoney
Twitter: @azimomoney