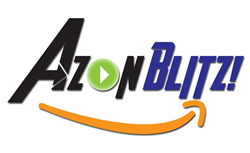 all sales generated on Amazon for the book "Everyday Heroes: A Collection of Stories from All over the World" go directly to charity
Peachtree City, GA (PRWEB) November 02, 2016
At 7:00 a.m. EST on November 4, 2016, Digital marketer Matt Bacak is going to attempt to not only repeat Amazon selling history but actually break his own record of a #1 ranking and 15,000 copies sold in less than a month. On that day, at precisely that time, Bacak's Azon Blitz (http://azonblitz.com) will kick off. Not only will all sales generated on Amazon for the book "Everyday Heroes: A Collection of Stories from All over the World" go directly to charity, but Bacak's blitz partners will earn kickbacks in the form of both lead generations and cash.
Bacak conceived of the Azon Blitz when a fellow Internet marketer bailed on the project. "As all too often happen in this business," Bacak points out, "all the people who had been sold into the book campaign were left high and dry." That is until Matt Bacak stepped in and picked up all the pieces. "Out of respect to everyone else in the industry, I felt this powerful need to prove to everyone that there are people who actually care."
The obvious question is what's so special about an Internet marketer taking the reins of a big-time marketing campaign? While it's true such initiatives transpire every day, the Azon Blitz is different. That's because Bacak stands to earn no money from the effort he's putting forth. Instead, he'll be giving the royalties from the book to charity, specifically the Children's Hospital of Atlanta.
The Children's Hospital of Atlanta is an organization that is near and dear to Bacak's heart. Five years ago, Bacak's son Brian faced a terrifying and debilitating medical condition. "The sleepless nights, the fear and frustration, and the pain and powerlessness we felt as we watched our child suffer are things my wife and I will never forget," Bacak explains. "We want to take away for parents who are facing a similar situation as much of the unbearable financial worry and emotional fear that comes with having a seriously ill child." And the book and the charity couldn't be better aligned if Bacak had planned it. "After all, today's children are the true heroes of tomorrow."
The philanthropic aspect aside, Bacak will also be making good on the promises his predecessor reneged on. All those Internet marketers who originally signed on will have an opportunity to change the sales game through the Azon Blitz. Simultaneously, they will earn business leads through the bonus gifts being handed out to anyone who buys the book. All qualified buyers will receive these bonuses, putting their givers' names top of purchasers' minds. Cash incentives and 100% commissions will also be paid out to Blitz participants via instant PayPal payments.
Although Azon Blitz is a short-term initiative, the buzz it creates could have longstanding positive repercussions for those taking part. According to the website Small Business Trends, "The most important factor in search rank on Amazon is a product's sales rank." The site goes on to point out, "In other words, these products are much more visible than those with lower sales ranks." So the method behind Bacak's madness isn't just number one bragging rights. It ensures that "Everyday Heroes" continues to sell and generate charitable and partner dollars long after the actual blitz is over.
For more information on Bacak's Azon Blitz, visit his video page at http://azonblitz.com. To learn more about the Internet marketing reputation and charitable motivators behind the grand scheme, contact him at 404-537-1425.