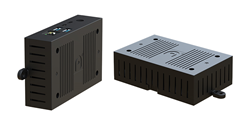 MIAMI (PRWEB) September 22, 2021
Azulle, a leading brand and manufacturer of mini PCs, today announced the launch of the Ally, the first-ever enterprise deployable Android mini PC on the market! With a huge demand for Android-based solutions for businesses, the Ally has come to revolutionize the mini PC tech space, engineering hardware that helps businesses reach their highest potential. Featuring a Snapdragon 450 Qualcomm processor and an Android 10 operating system, this enterprise mini PC delivers impressive computing power for IoT, digital signage, thin client replacements, and more.
As Azulle expands into Android-based units, they keep quality top-of-mind. The Ally comes with 2GB RAM, 16GB of storage, and a plethora of connectivity options including 2 USB 3 ports, 802.11 ac WIFI, Bluetooth 4.2, and a micro-HDMI. Whether your business needs to run cloud-deployment on the go or build scalable and cost-effective AI solutions, rely on the Ally for optimal and premium service from your hardware.
With this major innovation, Azulle is bringing computability, connectivity, and compatibility altogether. All the major capabilities needed for businesses are made for Android with the Ally available for sale on D&H, Ingram Micro, and only at azulle.com for $149.99. For more information or to receive discounted pricing for bulk orders contact us at 786-233-6769 or at sales@azulletech.com.
About Azulle
Azulle is a leading brand and manufacturer of mini PC's, dedicated to developing and introducing practical innovation for homes and businesses. What began as a small local Miami team creating a single product, is now a large family of unique and talented people driven to pioneer the future of technology. The company provides customers with cutting-edge devices and premiere US-based customer service and technical support. All products are distinctly designed by a team of avid technology lovers and visionaries that are inspired by the desires and needs of real people.
###