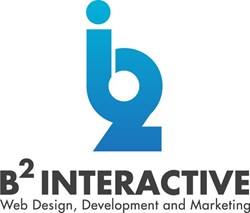 Omaha, NE (PRWEB) July 31, 2013
B² Interactive, an Internet marketing and website development firm in Omaha, NE, will launch an instructional video series covering the basics of online marketing for Omaha businesses and organizations. The videos can be viewed either on B² Interactive's corporate website or at the B² Interactive YouTube Channel.
The instructional videos are aimed at helping local Omaha businesses better understand what goes into developing, launching and maintaining an online marketing campaign for their business, brand or even just a new product or service. The topics to be covered each week will include:

What is online marketing and how will it help my Omaha business?
How to start building an online marketing plan for your Omaha business
A special 10-part series on the core components of online marketing including:
- Search Engine Marketing for Omaha businesses
- Search Engine Optimization for Omaha Businesses
- Social Media Marketing for Omaha businesses
- Content Marketing for Omaha businesses
- Directory Listing Management for your Omaha local business; listings made easy
- Multimedia Marketing for Omaha businesses
- Content Marketing Distribution for Omaha businesses
- Infographics for Omaha businesses
- E-Mail Marketing for Omaha businesses
- Paid Search Engine Advertising for Omaha businesses

Benefits of local SEO providers vs. national firms for Omaha businesses
Measuring results of online marketing for Omaha businesses
Proving returns on your online advertising investment
How web design impacts search engine optimization
B² Interactive's founders have provided all of the internet marketing services to be discussed for more than 15 years in the Omaha area for clients of all sizes. The B² Interactive team has more than 50 combined years of internet marketing experience in Omaha. According to Aaron Mackel, an Internet Marketing Director with B² Interactive, "Throughout the years, the B² Interactive team continues to hear the same thing over and over—that many people are afraid to take the first step in online marketing because they don't understand it, don't know how to measure results, and don't want to make a mistake. B² Interactive finds the largest barrier to entry for Omaha businesses considering online marketing is simply not understanding what all the SEO related terms they continually hear mean and/or where to start."
Mr. Mackel's team of internet marketing specialists will be producing the videos each week. Every Wednesday morning beginning on August 7th, 2013, the B² Interactive internet marketing team will post a new internet marketing instructional video. "The Omaha SEO instructional video series is intended to be a helpful, unbiased and concise starting point for Omaha businesses looking for qualified education on the topics being discussed," said Mackel.
About B² Interactive
B² Interactive is an Internet marketing, website design and software development firm located in Omaha, NE. The co-founders of B² Interactive each have more than 15 years of experience in web design and Internet marketing. Together they have worked in the design, operation and online promotion of hundreds of websites—from small to large, on a local and national level. B² Interactive's design and internet marketing services are fused to build a true web presence for each of its clients. B² Interactive's Internet marketing services for Omaha businesses include search engine optimization (SEO), Paid Search Engine Advertising Management (PPC), Local Business Directory Listing Management, Social Media Marketing, Content Marketing and Multimedia Marketing services.