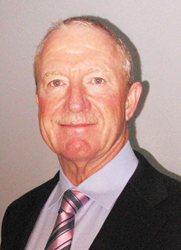 Our clients will always have a local source, competitive pricing, timely delivery and a partner that understands the market
ADDISON, Ill. (PRWEB) May 09, 2017
B2B Industrial Packaging just announced that it is expanding its professional-quality packaging tape and tape equipment offerings across all of its U.S. distribution facilities—stocking container-quantities of tape in its Seattle and Addison, Ill. locations.
B2B Industrial Packaging President Bill Drake said, "We are expanding our distribution capacity to carry a larger inventory and meet growing demand. This means our clients will always have a local source, competitive pricing, timely delivery and a partner that understands the market."
Basic tape categories that B2B Industrial Packaging will now carry include: general purpose, hot melt, acrylic, water-activated, printed, and specialty tapes. Specific types include:

Bopp Acrylic Carton Sealing Tape: Ideal for cold temperature applications.
Colored Acrylic Carton Sealing Tape: For general purpose carton sealing.
Hot Melt Carton Sealing Tape: For a 45 F-120 F temperature range.
Masking Tape: General purpose.
Blue Masking Tape: 14-day blue painters tape.
Stock Printed Carton Sealing Tape: Printed with "Stop" or "Fragile".
Water-Activated Paper Tape: For general purpose carton sealing.
Filament Tape: For palletizing, strapping, bundling, and reinforcing.
Colored Vinyl Tape: For color-coding, floor and aisle marking, safety warning.
Vinyl Pipe Wrap Tape: For corrosion prevention, protection, and insulation.
Vinyl Electrical Tape: For electrical insulating.
Double-Sided Coated Tape: For laminating, mounting, bonding, and web splicing.
Misc: Utility strapping tape, duct tape…
B2B Industrial Packaging now has a wide variety of hand-held gun and automated case sealing machinery. Standard automated machines are available in every drive style and can be fitted with a range of taping heads. These machines are heavy duty, with dual-column construction and oversized gear motors.
"Securing loads and closing cartons is large part of what we do," Drake said. "We are representing quality products from the best manufacturers in the world—what differentiates our company and our products are quality, reliability, and outstanding client service."
B2B Industrial Packaging also just released a new comprehensive tape catalog with a list of tape types and sizes and tape equipment. Those interested can use the contact information that follows to request a copy.
Servicing more than 6,000 active clients, B2B Industrial Packaging sells a full range of packaging equipment and supplies including steel strapping, stretch film, and fasteners to clients throughout the U.S. and Mexico. B2B Industrial Packaging is unique in that it also operates two state-of-the-art strapping and fastener tool repair facilities that service the entire U.S. Headquarters are in Addison, Ill. with additional locations in Fort Worth, Texas; Houston; San Francisco; Los Angeles; Portland, Ore.; Eugene, Ore.;and Tacoma, Wash. To contact B2B Industrial Packaging, call 1-877-222-5747, email Kim Calcagno at kcalcagno(at)b2bind(dot)com, or visit http://www.B2BInd.com. Media Contact: Jeanna Van Rensselar, Smart PR Communications Jeanna(at)SmartPRCommunications(dot)com 630-363-8081