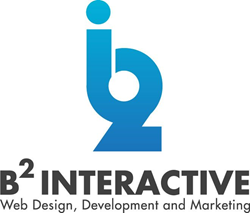 Omaha, NE (PRWEB) October 07, 2014
B² Interactive, an Omaha-based digital marketing agency that specializes in building and marketing websites, has developed a unique partnership with Habitat for Humanity of Omaha.
The partnership initially began when Habitat for Humanity of Omaha chose B² Interactive to create a new website to represent its local branch, as well as a second website to represent its local Habitat ReStore project.
HabitatOmaha.org is the digital hub for Habitat for Humanity of Omaha and has many functions that contribute toward the success of the organization. For Kathy Katt, Senior Director of Development and Marketing at Habitat for Humanity Omaha, this made keeping the website up-to-date something that was necessary.
"Our website is an instrumental part of the daily operations of Habitat for Humanity of Omaha," said Katt. "News about our organization, marketing efforts to create community awareness, and our volunteer sign-up process are all important elements of our operation that the website contributes to or is responsible for."
With so much happening on the website, the efforts of Habitat for Humanity of Omaha were starting to outgrow the functionality and design of the original website. "With the amount of work we are doing and the level of information contained on the website, we needed to create a new experience," Katt added.
Before the development of the new site, HabitatOmaha.org was also responsible for promoting Habitat ReStore, the branch of the organization that consists of nonprofit home improvement stores and donations centers, where the community can buy and donate new and gently-used furniture, home accessories, building materials, and appliances for up to 70 percent less than retail price. In 2013, Habitat ReStore outlets generated enough revenue to build and renovate 3.5 homes in the community.
"It was clear to everyone that Habitat ReStore needed a space of its own," said Bill Hipsher, Co-Founder of B² Interactive. "Though Habitat ReStore is a branch of Habitat for Humanity that's working toward the same goals as the rest of the organization, its significance and the separate service it provides made a separate website dedicated to these stores a smart digital marketing move to improve both messaging and reach."
As part of the partnership with Habitat for Humanity of Omaha, B² Interactive provided a large percentage of the work in kind. "B² Interactive truly considers Omaha our home, and we wanted to do what we could to help an organization that's doing so much good in the community," said Brandon Taylor, Co-Founder of B² Interactive. "You could tell that our team really embraced this project."
"As a nonprofit that's constantly working to help those in need within the community, the more money we can put into our home rebuilding efforts, the more impact we can make," said Tracie McPherson, Communications Director at Habitat for Humanity of Omaha. "The contribution that B² Interactive made makes a big difference for us."
The partnership between Habitat for Humanity of Omaha and B² Interactive doesn't stop with the design and development of these two websites, though. Members of the B² Interactive team have participated in two Habitat for Humanity build days and have already scheduled a third. "Volunteers play a major role in our homebuilding process," added McPherson. "Without them, these houses wouldn't be getting built."
"Being able to participate in a couple of build days was incredible for our team," added Taylor. "I was lucky enough to spend a day out there [on the building site], and it's an experience our team won't forget."
Though the new websites have been launched, there are plans to maintain the partnership going forward. "Building additional functionality on HabitatOmaha.org and improving the volunteer sign-up process have already been discussed," said Eric Brandt, account manager at B² Interactive.
###
About B² Interactive & Hurrdat Social Media
B² Interactive is a full-service digital marketing and website development firm headquartered in Omaha, NE with offices in Lincoln, NE. The firm employs more than 70 digital professionals and serves more than 130 local, regional, and national clients. In July 2014, B² Interactive and Lincoln-based firm Hurrdat Social Media merged, combining B² Interactive's expertise in search engine marketing, SEO, web design, and software development with Hurrdat's social media, content marketing, and branding prowess in order to provide clients with stronger digital marketing solutions.
About Habitat for Humanity of Omaha
Founded in 1984, Habitat for Humanity of Omaha is a grassroots organization that builds and renovates houses, forges community partnerships and breaks down barriers. We eliminate vacant lots and abandoned homes in the blighted areas of North and South Omaha while improving the overall appearance of our community. Habitat Partner Families are required to complete up to 350 hours of Sweat Equity before purchasing their homes through 25 or 30-year no-interest mortgages. During their 30 year history, more than 800 families have been impacted through various Habitat Omaha programming such as Homeownership, Roof and Repair and Rock the Block. In 2014, Habitat Omaha will build or renovate up to 50 homes.