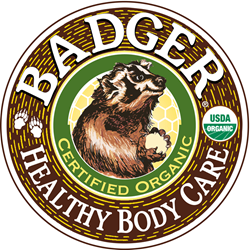 We hope that other mission-driven organizations can draw from these learnings and apply what is useful to their own decision-making processes
GILSUM, N.H. (PRWEB) June 27, 2019
Mission-driven companies looking to boost workplace engagement and make better choices at the leadership level to improve outcomes may want to consider embracing the model of consensus decision-making.
In a new case study titled "Can Consensus Decision Making Work in Business?" W.S. Badger Company, a well known family-owned manufacturer of natural and organic personal care products, presents a compelling example of a growing, mid-size organization using consensus-driven decision making to manage its growth better and in keeping with its mission as a leading certified B Corporation.
Available for download as a PDF, the case study summarizes the phases of Badger's evolution from the standpoint of leadership and strategic planning and outlines how it managed to build a set of procedures and a leadership culture around consensus. The study is a collaboration between W. S. Badger and Habitus Incorporated, a Boston-based B Corp that provides coaching, mediation, and facilitation services.
"Our introduction to Badger's remarkable process for collaborative decision making occurred at a leadership development conference," says Justin Wright, Co-founder and CEO at Habitus, Inc. "This case study is the result of our findings and reflections, and we hope that other mission-driven organizations can draw from these learnings and apply what is useful to their own decision-making processes."
Badger's unique company culture and its innovative employee benefits are well documented by news outlets such as Forbes, Huffington Post, NPR.org, and The Boston Globe. For the first time, however, this organizational case study reveals how Badger met and exceeded the challenge of growing its organization (from 12 to nearly 100 employees) and its culture using a formula for consensus building with inspiring results—mission alignment improved, the decision-making culture matured, company leaders are better able to balance decision quality and efficiency as needed, and an appetite to innovate with their decision-making process remains.
In the case study, readers also learn:

How the Company evolved its structure to promote consensus decision-making
The inner workings of the meetings that proved most powerful
Specific systems that lead to group decisions
Ingredients of success for the quality of decisions, even in high-stress situations
For details on Badger's strategic team meeting process and proposals for how the company might expand its decision-making model, visit: http://www.habitusincorporated.com/badger/
About Habitus Incorporated
Habitus Incorporated specializes in working with companies that share our passion for social impact, helping them to improve the way employees communicate across their organizations. Our clients learn to better manage both internal and external interactions, whether in meetings, through conflict, or in negotiations. We work closely with them to understand their communication challenges so that we can design experiential workshops, coaching sessions, and large group facilitations that empower participants and generate real, lasting behavior change. Visit Habitus Inc. at https://www.habitusincorporated.com/.
About Badger
Badger is a family run and family-friendly company that has been making healthy products for people and the planet since 1995. It was twenty-three years ago that Bill Whyte, a carpenter at the time, created a single, simple balm that today has grown into a global business with over one hundred natural and organic products, ranging from lip and body balms to hair oils, bug repellents, and award-winning mineral sunscreens. Badger is equally known for its unique company philosophy, pioneering family-friendly benefits, and B Corp community engagement, all of which has earned it numerous awards and recognition, including landing a spot on Forbes' "Small Giants 2017: America's Best Small Companies" list.
Badger has been a certified B Corp since 2011 and in 2015 became one of New Hampshire's first businesses to register legally as a Benefit Corporation, a for-profit status that incorporates the pursuit of positive environmental and social impact in addition to profit. For more information, visit Badger at badgerbalm.com and follow on Facebook, Twitter, and Instagram.