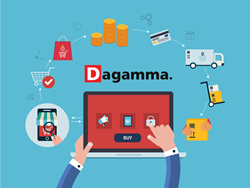 TORONTO (PRWEB) September 12, 2019
Startup 50 ranks new Canadian businesses, based on their revenue growth over a two-year period.
Making the list reflects Baby Doppler's ability to stay ahead of competition by supporting parents with cutting-edge gadgets and products.
In this post, we're outlining Dagamma Ecommerce's growth timeline and following that up with a Q&A from our CEO.
Baby Doppler's/Dagamma Ecommerce's Growth Timeline
Though Baby Doppler is now considered one of Canada's fastest-growing companies, the business had humble beginnings. It was started by a husband and wife who had a need, found a solution and wanted to share it with the world. Selling the product on classified sites showed the couple there was a demand, and an e-commerce website was soon created. Building the e-commerce infrastructure from the ground up, Dagamma Ecommerce has grown to operate in four countries and ship to over 26. Below is a more detailed overview.
The Need
To explain how the idea to sell fetal dopplers was born, we need to tell you a story. It was Maria Gorobets and Mithu Kuna's second time being pregnant. The first had ended in a devastating miscarriage, and although she was now full term, there were still complications. As many parents who have been through a miscarriage know, getting pregnant the next time is exciting but even more anxiety-inducing. Often fearing the worst, the couple would go to the hospital only to be sent back home, being told that everything was okay.
However, this time was different. Maria noticed there was minimal baby movement and followed her instinct. She called her midwife, who came to their home and used a fetal doppler. The device confirmed the heartbeat was weak and Maria needed to be induced the next morning. Thankfully, the couple gave birth to their healthy, rainbow child.
"Had the midwife not had one of these devices, we would have never known and listened to information from the hospital and believed that everything was fine," Mithu Kuna says.
This incident sparked a thought: "Every pregnant mother should have one of these fetal dopplers at home. This would really give a mother the peace of mind she deserves."
Testing the Demand
After identifying the need, Mithu and Maria sourced a few contract manufacturers and created their first version of the Baby Doppler fetal doppler.
"We didn't know how to sell it at the time and decided to put it up on classified sites," Mithu recalls.
After posting it on sites like Kijiji and Craigslist, the couple immediately saw that there was a demand for it. They began taking pre-orders for the next shipment.​
Transitioning to E-commerce
The husband and wife team noticed that the demand was too big for a small, classified site operation. Although they were based in Ontario, they began getting calls from all over Canada. They realized they needed a website and began selling across Canada and the U.S. within a few months.
Dagamma Ecommerce
Today, Dagamma Ecommerce's scalable and proprietary platform allows integration with major retailers and logistics partners globally by reducing costs and automating virtually everything. By leveraging supply chain capabilities, Dagamma Ecommerce offers a wider product assortment across multiple categories.
Q&A with Baby Doppler's CEO, Mithu Kuna
Baby Doppler's CEO discusses how he took the company from a classified listing to a proprietary e-commerce platform.
What does it mean to have Baby Doppler make the Startup 50 list?
We want to thank everyone that helped us to get to where we are today. Although we are deeply honored to make it on the list, we are relentlessly working hard to be better and grow the company ten-fold in the coming years. The company is currently expanding globally into many regions and introducing exciting new products that will drive further growth.
What do you attribute Dagamma Ecommerce's growth to?
Dagamma Ecommerce was created from a specific need. We create products and services for new moms and dads under the Baby Doppler brand that we ourselves wish we had when we went through our first pregnancy and childbirth. Being able to support new parents with the latest gadgets and tools truly allowed us to be ahead of the competition. This paved the way to such growth.​
The idea for Baby Doppler came from a personal experience. Can you talk about how having a purpose drove you to succeed?
We hung in there for one reason and one reason only. Our happy customers. I never thought I would be in the business of selling baby and mother-related products, but the gratification we get from our happy customers really helps us stay focused and driven to succeed, as they are living proof that what we do has meaning.
Can you talk a bit about the hurdles the company has experienced? And the advice you'd give other entrepreneurs to overcome them?
Was it all nice and peachy? No! We had our fair share of ups and downs, all kinds of problems: tight on cash, bills to pay, import and customs regulations, warehousing issues, etc., etc. The list goes on but we didn't give up.
The first thing is to start. Without actually starting something, you will never know what it entails. Once you've got your foot in the door and you have a clear vision that what you do has meaning, everything will take care of itself. Your only cost is to give your idea the attention it deserves and be persistent.
How has the company's growth shifted its purpose?
Our goal and purpose is to continue to be there for our customers and provide them with the support they need and continue to grow the organization with the same passion and determination that started it all.
Through our robust and sophisticated e-commerce platforms, Dagamma is able to deliver products to its customers within 1-3 business days, anywhere in the world. We are currently growing our product assortment across many other categories and will work with select manufacturers and distributors to help them distribute their products globally.
What's next for Dagamma Ecommerce?
We would like to share our tremendous success with the world. Our e-commerce strategy has been successful right from the beginning. We are working on strategic partnerships by connecting hand-picked product manufacturers and distributors with leading e-commerce retailers across the globe. By improving our streamlined process, from product sourcing to digital marketing and final mile delivery, manufacturers and distributors can sell their products directly to consumers globally.
What's your best piece of advice for future entrepreneurs?
As Samuel Goldwyn stated, "The harder I work, the luckier I get."
I strongly believe and live by this philosophy. Sometimes ideas spark out of incidents in life that you would have never thought will become real businesses, but ideas are just ideas. What truly made this successful is the fact that we went with it. We saw a need, created a product, found a manufacturer and started marketing it. We didn't delay or second guess it.
What is the Startup 50?
For 31 years, Canadian Business magazine has put out a yearly list of the top 500 fastest-growing companies in Canada (Growth 500). The Startup 50 is a shortlisted ranking of young businesses by their revenue growth over a two-year period.
Businesses self-nominate, and if they appear to be a contender, they're contacted and asked to provide more information. After that, their revenue claims are verified after a review of their financial statements. Eligible companies have generated at least $1 million in the most recent fiscal year.
About Canadian Business
Founded in 1927, Canadian Business is the country's longest-serving business magazine. Aimed at senior business leaders and executives, the publication focuses on strategy, leadership and innovation. Each year, Canadian Business celebrates the success of businesses through the Growth 500 and Startup 50 lists.
What is Dagamma Ecommerce?
Dagamma Ecommerce connects handpicked manufacturers and distributors through its robust and sophisticated platforms. With a wide product assortment across many categories, Dagamma delivers products to its customers within 1-3 business days, anywhere in the world.​
What is Baby Doppler?
Baby Doppler (a Dagamma Ecommerce brand) supports mothers and fathers by offering a wide array of products aimed at making pregnancy and parenting easier. Bestsellers include: