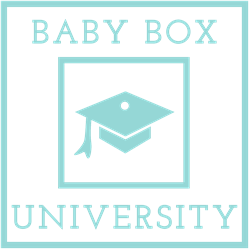 Plano OBGYN "There are great bits of information here for both new and experienced mothers to enhance their pregnancy and the care of their newborn."
Plano, Texas (PRWEB) May 31, 2017
The Women's Specialists of Plano is one of the first obstetrics practices in North Texas area including Dallas, Plano, Frisco and surrounding areas, to offer expecting and new parents a complimentary Baby Box on-site. These Baby Boxes are used around the world as an impactful engagement tool with families to help decrease infant mortality rates and generally improve community wellness. The goal of the Baby Box program is to improve family healthcare outcomes, decrease infant mortality, and provide families in North Texas with quality resources and equitable access to education to ensure a safe and supported start to each baby's life.
The Baby Box was originally started in Finland 80 years ago with the goal of providing every expecting mother in the country a complimentary Baby Box along with prenatal support to help decrease Finland's infant mortality rate. According to the World Health Organization, the infant mortality rate was 65 deaths for each 1,000 children in 1938 and in 2013, the rate dropped to 1.3 deaths per 1,000 births. As a new concept to the United States, Texas is the 4th state to adopt the universal Baby Box program, and Women's Specialists of Plano is the first Plano OBGYN group to provide Baby Boxes on-site in North Texas.
According to a report from the American Academy of Pediatrics, approximately 3,500 infants die annually in the United States from sleep-related deaths, including sudden unexpected infant death (SIDS), ill-defined deaths and accidental suffocation and strangulation. The Baby Box Co. has developed Baby Boxes made from a durable cardboard that can be used as a baby's bed for the first few months of life. Baby Boxes have been extensively tested for water resistance, air flow, flammability, and durability as well as standard bassinet structural compliances.
The Baby Box contents include:
Mattress
Waterproof mattress protector
Fitted sheet
Vroom brain-building activity cards from The Bezos Family Foundation
Pampers baby wipes
Pampers Swaddlers diapers
Lansinoh breast pads and nipple cream
Onesie
Baby lotion
Waterproof diaper tote bag
To receive the quality care products that the Baby Box offers, families are required to complete the Texas Syllabus at Baby Box University before receiving the Baby Box. The localized content through Baby Box University provides valuable, trustworthy information to new and expecting parents about a range of topics including safe sleep, pre-natal nutrition, infant nutrition, what to expect during pregnancy and more. By combining the Baby Box itself with the educational course, the initiative helps decrease the infant mortality rate through increased parental engagement.
Dr. Quyen Dang, a Plano OBGYN who is currently expecting her second baby, took the Baby Box University curriculum for Texas and says, "There are great bits of information here for both new and experienced mothers to enhance their pregnancy and the care of their newborn."
To learn more about how to get a Baby Box in Plano, Dallas, Frisco and surrounding North Texas communities, please visit the Women's Specialists of Plano website: Baby Boxes.
About the Women's Specialists of Plano
Women's Specialists of Plano (WSOP) is a full service obstetrician-gynecologist practice that focuses on providing care from adolescent gynecology to menopause treatment for women in Plano, Frisco and North Dallas. The team of Plano OBGYN physicians and pregnancy doctors at WSOP strive to provide the most innovative treatment options to patients in North Texas. The Plano gynecologists at WSOP provide comprehensive obstetrics and gynecology services including minimally invasive surgical treatment such as da Vinci Robotic Surgery, a full range of laparoscopic and hysteroscopic procedures and in-office edometiral ablation.
The Women's Specialists of Plano are excepting new patients. To schedule an appointment, please visit: Women's Specialists of Plano website.