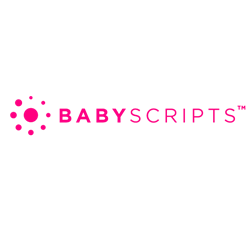 "With this new collaboration, we're doing something that's never been tried in the industry before," said Juan Pablo Segura, Co-founder and President of Babyscripts.
WASHINGTON (PRWEB) April 16, 2019
Babyscripts, the leading virtual care platform for managing obstetrics, announced today that they are entering into a strategic partnership with AmeriHealth Caritas DC, the largest managed care organization in Washington DC, to deliver pregnancy care solutions to all populations regardless of socioeconomic status at partner sites in the District, including George Washington University Hospital.
This unique partnership begins to solve some of the structural difficulties in coordinating care between insurance companies and doctors for the patient. It will focus on increasing access to a new model of pregnancy, fueled by Babyscripts, that allows all patients, regardless of socioeconomic risk, to receive the benefits of remote monitoring and virtual care. The goal of this partnership is to improve outcomes and decrease the total cost of care through innovative interventions and care models.
"With this new collaboration, we're doing something that's never been tried in the industry before," said Juan Pablo Segura, Co-founder and President of Babyscripts. "We're leveraging the expertise of all the stakeholders in this space to impact real change on the maternal outcomes in this city and make sure that the Medicaid population is getting the care it deserves."
With AmeriHealth Caritas DC's use of Babyscripts, the platform will be deployed to support women through the many aspects of their pregnancy journey; including care navigation to identify social determinants of health, and remote monitoring to manage gestational diabetes and blood pressure. In concert with health system partner GW-MFA, this partnership will coordinate care between the provider, patient, and the plan to improve access to care and identify risk factors with Medicaid populations in the District of Columbia.
"AmeriHealth Caritas DC is invested in creating an engaging maternity experience supported by our various programs that address social determinants, and Babyscripts represents a sustainable, scalable solution," said Karen Dale, Market President of AmeriHealth Caritas District of Columbia.
Babyscripts has spent the last four years building a clinically-validated, virtual care platform to allow OBGYNs to deliver a new model of prenatal care. Using internet-connected devices for remote monitoring, Babyscripts offers risk-specific experiences to allow providers to manage up to 90% of pregnancies virtually, allowing doctors to detect risk more quickly and automate elements of care.
About Babyscripts
Babyscripts™ is a new model for prenatal and postpartum care that is transforming the way expectant mothers use technology to work with their OBGYN practice. It's the first mobile, clinical solution to provide remote monitoring of an obstetrician's patient population while directly improving patient satisfaction and practice reimbursement.
About AmeriHealth Caritas District of Columbia
AmeriHealth Caritas District of Columbia, a member of the AmeriHealth Caritas Family of Companies, is a Medicaid managed care health plan dedicated to helping members get care, stay well and build healthy communities. Headquartered in the District, AmeriHealth Caritas District of Columbia addresses social risk factors impacting health, leverages robust member engagement strategies to increase rates of preventive care, and utilizes programs to support health and wellness for the vulnerable populations it serves. For more information, visit http://www.amerihealthcaritasdc.com.