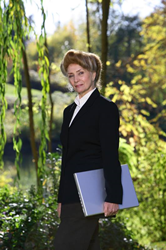 GRANTS PASS, Ore. (PRWEB) August 05, 2020
Air Date: 3 August 2020
Guests: Andrew Sherman is a Senior Partner in the Washington, D.C. office of Seyfarth Shaw. He is a recognized international authority on licensing and leveraging intellectual property and technology assets and the legal and strategic issues affecting small and growing companies.
https://www.voiceamerica.com/episode/124905/protecting-and-harvesting-intangible-assets-amidst-global-chaos-covid-19-and-election
Talk Radio VoiceAmerica World Talk Radio & Apple iTunes host Sharon Kleyne and Seyfarth Shaw Senior Partner Andrew Sherman believe that getting kids back to school and protecting intellectual property values are essential to stabilize the U.S. and global economies.
Sherman, author of Harvesting Intangible Assets and twenty-five other books, says that "we are at an interesting intersection in our society". Sherman sees a crisis of innovation in the middle of this global pandemic. Citing the fact that over 50% of the global population is 40 and older, Sherman misses interacting in rooms, live with people who are creating, innovating and interacting. "We are in for a short-term drop in innovation and IP value," warns Sherman. We will have to adjust to on line meeting platforms and collaborations. We will, Sherman suggests, but it will take some time.
Kleyne recalls how after World War II, communities created IP values and small businesses that benefited everyone and grew the economy. Sherman points out that in those days a company's net worth mostly tied up in assets one could touch and feel. Today, it's the opposite. Successful companies like Amazon and Tesla thrive on net worth that is 95% intangible assets. "This is a trend," says Sherman, "that will not reverse itself." Sherman also teaches that open source software and social media make company secrecy almost a thing of the past. "We will have to find new forms of IP. Maybe it's AI, data and new processing systems."
Sherman points to a new form of success and cautions about the need for reinventing reporting systems. "If you have a well-known brand and a protected algorithm," Sherman declares, "you can rule the world." Sherman also thinks that we need to learn to take greater inventory of our intangible assets. "We're still reporting assets on balance sheets from an economy stuck in 1940," says Sherman. It's no longer reflective of how companies should be measured from a value perspective. IP laws and cultural attitudes need to catch up with the fact that we live in a global, not a national, economy.
Kleyne wants everybody to think about being innovative in getting back to work and school despite the pandemic. "The students have to be in school!" insists Kleyne. "They will lose their confidence if they get behind. Just like anything else. If you keep in training, practicing and rehearsing, you keep improving. Health education in this pandemic is vital for children," Kleyne adds. "Schools and workplaces should have a health education class for 15 minutes at the beginning of each day. Let's all do this together and we can make the economy grow. With this new health education," Kleyne continues, "children everywhere will be the new sparkplugs and educators, taking home and teaching all that they learn at school about health education."
Kleyne also reminds us that water should be the number one commodity on every continent.
LISTEN to the internationally syndicated The Power of Water® & Your Health sponsored by Nature's Tears® EyeMist®, naturally pH balanced water technology for acid mantel protection, on VoiceAmerica World Talk Radio & Apple iTunes with producer and host Sharon Kleyne and program director Rose Hong of Global Dragon TV. This program features James Derick, President and Co-founder of SAFE Coalition, Inc.
Follow this link: https://www.voiceamerica.com/episode/124905/protecting-and-harvesting-intangible-assets-amidst-global-chaos-covid-19-and-election
Some recent Sharon Kleyne talk radio programs feature:
James Derick https://www.voiceamerica.com/episode/124796/fighting-substance-use-disorder
Dr. Mark Mincolla, Ph.D. & Kevin Kearns
https://www.voiceamerica.com/episode/124442/anti-inflammatory-diet
Dr. Anita Marshall https://www.voiceamerica.com/episode/124294/herbal-alternatives-to-drugs-and-covid-19-prevention-and-treatments
If you would like to watch a brief, entertaining educational film that demonstrates the application of the new Dry Eye Solution® technology Nature's Tears® EyeMist®, sponsor of Sharon Kleyne's talk radio program, go here: https://www.youtube.com/watch?v=l0gOr8TB45U