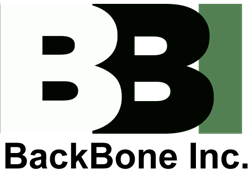 Our goal is that readers will come to understand why Bill Gates once said, "if I were down to my last dollar, I would spend it on PR."
BOCA RATON, Fla. (PRWEB) September 13, 2018
In recent years, the practice of Public Relations has had to evolve to keep pace with the swift changes in the media landscape, driven by the emergence of social media and new communications technologies. As a result, Public Relations (PR) and its role is often misunderstood, when it is understood at all. BackBone, Inc., a business communications firm specializing in IT, healthcare and HR technology, today published an update to its popular white paper, "The Story Behind the Stories: a Concise User Guide on Contemporary Public Relations." The paper clarifies the role of PR in the new "media economy" and the validation it brings to a company and all its marketing initiatives. It also offers clear-eyed advice on using traditional and social media channels to deliver timely marketing messages that connect with key reporters, bloggers and analysts.
Main Points:

There are nearly 6 PR people to every reporter (Muck Rack); in addition to the competition for a reporter's attention, they are also harder to reach because they are spread across an ever-widening media landscape.
Nine out of ten businesses are doing some type of content marketing, but their success rate is only about 30% (Content Marketing Institute). One reason is lack of strategy; another is poor reception, where brands largely use content the same way they use advertising, to convey, at best, thinly veiled product pitches.
Successful marketers are moving from SEO to content marketing, which rewards content that has reach and influence – where PR is the key element.
The convergence of PR and marketing: PR can and does enhance marketing, as "earned media" imbues your marketing efforts/materials with critical third party validation.
According to Cision's 2017 Global Social Journalism Study, 90% of journalists use social media in their work, including finding topics to cover. Unlike a pitch, social involves two-way engagement.
Passive PR views the fruits of your media work as the end point. You've secured a mention or several, and you sit back waiting for prospects to take action based on an article they've just read. While this does happen, taking an active approach dramatically amplifies and extends your initial exposure.
"A surprising number of business people, including some marketers, don't fully understand or appreciate what Public Relations is, how it works, and what it can accomplish," said BackBone's President Charles Epstein. "We wrote this paper to demystify the process and show how savvy PR messaging, tactics and the use of certain tools can level the playing field for smaller organizations looking to get into the conversation with larger, more established competitors. Our goal is that readers will come to understand why Bill Gates once said, "if I were down to my last dollar, I would spend it on PR."
To view the white paper, visit https://www.backboneinc.com/a-public-relations-primer/
About BackBone, Inc.
Since the company's founding in 1995, BackBone has helped some of the world's most innovative and dynamic IT, healthcare and HR technology vendors successfully position, pitch, and sell their solutions and services. BackBone provides "next-generation" public relations (combining traditional PR with social media initiatives), content marketing and business development services -- all geared to assisting emerging technology companies raise their profile, gain market-share, and fast-track profitability.