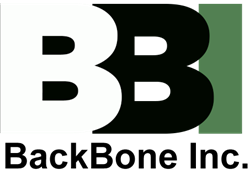 We want to give organizations the tools and expertise to make it easier to create podcasts that speak in their own voice and connect in a unique way with their customers, partners and business prospects.
BOCA RATON, Fla. (PRWEB) September 11, 2018
BackBone, Inc., a business communications firm specializing in IT, healthcare and HR technology, today announces a partnership with Alexander Productions, a radio, TV and film production company, to make professional level podcasting accessible for small and medium sized companies. The turnkey podcast production service provides end-to-end support, from the design of the podcast "template," to final production and distribution. The service will offer three types of podcast:

Radio CEO: "sound and vision from the C-suite": a structured, yet informal on-air exchange with a prominent C-level executive. Each podcast gives listeners a revealing glimpse into the thinking, vision and goals of our most innovative business leaders. The interview can be posted to the company website and distributed as a downloadable podcast.
Podcast Series developed with "institutional" partners (trade associations, think tanks, etc.). The design of podcast "templates" with pre-produced intros and closing segments; ongoing production and distribution.
Custom podcasts for business customers: production support for one-off or a series of podcasts based on specific themes, products, or events (i.e., a Q&A based on a speaking engagement, allowing companies to extend their reach beyond people attending the actual event).
"We want to give organizations the tools and expertise to make it easier to create podcasts that speak in their own voice and connect in a unique way with their customers, partners and business prospects," said Tom Alexander, President of Alexander Productions. "Some of the most compelling and successful podcasts don't seem to spend a lot of time on production values, but as a radio veteran I know how much time and technology goes into making them work. We look forward to helping organizations develop their 'voice' and create engaging listening experiences that give their audiences a deeper appreciation of who they are and what they're about."
While podcasts are gaining popularity, most small and medium sized companies lack the production resources, capabilities or experience to deliver a professional quality podcast.
"Podcasts have become increasingly popular as they engage you in multiple ways – at the office, in the car, when you're on the treadmill, cooking or out doing errands," said BackBone President Charles Epstein. "Our goal is to give listeners the ability to connect with some of today's most interesting business and thought leaders and get a sense of what makes them tick. We also want to give our subjects a platform where they can more fully engage with an audience eager for frank, insightful, authentic conversation."
Alexander Productions uses top quality mics, one of the industry's finest radio production boards, a 360Systems Instant Replay machine delivering broadcast-quality soundbites, musical cues, DBX processors and digital interface units, as well as COMREX audio links. Calls can be taken from anywhere, and can be heard on-air with crystal clarity. All content can be uplinked, livestreamed, or archived for anytime listening.
For more on the service, visit https://www.backboneinc.com/turnkey_podcast_service.
For more on Alexander Productions, visit http://www.alexanderproductions.com.
About Alexander Productions
Alexander Productions provides radio content, commercial and creative writing, original music, and voice-overs for radio, television, and new media. Founder Tom Alexander is an award-winning broadcaster and has been heard on nationally syndicated programs since 1996.
About BackBone, Inc.
Since the company's founding in 1995, BackBone has helped some of the world's most innovative and dynamic IT, healthcare and HR technology vendors successfully position, pitch, and sell their solutions and services. BackBone provides "next-generation" public relations (combining traditional PR with social media initiatives), content marketing and business development services -- all geared to assisting emerging technology companies raise their profile, gain market-share, and fast-track profitability.