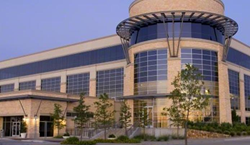 keeping America safe, one business at a time...Call 1 (866) 610-4308
(PRWEB) March 27, 2014
Online Criminal Background Checks, also known as "Human Capital Due diligence" is a profession that requires complete dedication, because the safety of America depends on it. Do people and owners really know who they're working with?
According to Susan Adams of Forbes.com magazine, it's not just important to get background checks, but the process must be done with specific federal regulations in mind or owners run the risk of legal liability like Dollar General Inc. This information was obtained in an article written by Adams in June of 2013. http://www.forbes.com/sites/susanadams/2013/06/21/background-checks-on-job-candidates-be-very-careful/
Susan reminds owners to be "very careful" when conducting and using background information. She also encourages owners to go beyond the basic check. Alex Hudson of The Peoples Digital News Network (TPDNN) claims that it is dangerous for owners to conduct their own own employee screenings. Instead he recommends business owners hire a professional background check company like Fullidentity.com.
As a country we understand the importance of national security, so we must understand the need for personal and business security. Dayla Richardson of Fullidentity.com wants to make all businesses, schools, government agencies, a public facilities, safer places to work and play. Dayla has decided to offer complete background analysis for $25 for the entire year of 2014. There are some companies that do it for less, some even do it for free. But, like grandma used to say, "You get what you pay for." Meaning good background check services aren't cheap, and cheap background check services aren't good.
If business owners and government officials want to make their environments more secure for their employees and clients then call 1 (866) 610-4308 or visit:
http://www.fullidentity.com
http://www.fibackgroundchecks.com
http://www.fullbackgroundcheck.com
Walmart, Monster Energy Drink, Penn State, Colorado University and other prestigious businesses use Fullidentity.com.
Fullidentity.com proudly serves New York, Texas, California, Florida, Arkansas, Hawaii, Colorado, Pennsylvania, Michigan, Rhode Island, Illinois, Oklahoma, Georgia, Ohio, New Mexico, Nebraska, Kansas, Wyoming, Nevada, New Jersey, North Carolina, South Carolina, Mississippi, Kentucky, and the entire USA.
Fullidentity.com serves all size businesses.
"home of the $25 comprehensive background analysis..."
1 (866) 610-4308
By
Alex Clyburn
The Peoples Digital News Network
http://www.googlemax.net
March 27, 2014