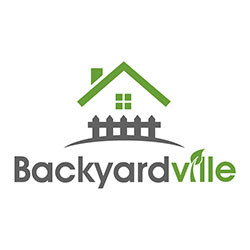 We found that by combining our knowledge and individual interests we could accomplish just about any backyard project we wanted
Des Moines, IA (PRWEB) November 08, 2016
Based in Des Moines, IA, founders recently launched their blog and authority website, Backyardville.com. Backyardville was designed to give the average homeowner a reliable place to visit for advice on everything related to the backyard. This informative blog covers topics that include gardening, cooking, critters, outdoor play, and general tips for yard maintenance and improvements. Its attractive layout and easy to navigate posts provide a simple way for users to locate the exact information they need to complete almost any backyard project.
The idea for Backyardville was started when friends and co-founders, Nikki and Kenda, discovered their shared passion for their kids, family, nature, and finding practical ways to utilize the backyard.
"We found that by combining our knowledge and individual interests we could accomplish just about any backyard project we wanted," says Nikki. Since they were photographing and documenting all of their projects anyway, the stay-at-home moms thought, why not share our successes and even struggles with others.
With some help from web designers and expert programmers, Kenda and Nikki were able to organize their ideas and experiences and make them public on their website, Backyardville.com. It is a combination of informative articles, product reviews, recipes, and lists that cover a plethora of topics. All of their posts include colorful images and a place for readers to comment and ask questions. While the website is currently built on the co-founders' experiences, they hope to expand and include ideas and articles from other backyard experts and acquaintances who wish to share their outdoor projects and skills.
If you are looking for some real-life advice and tips on backyard projects or activities that others actually have experience with, then check-out this informative and useful website for yourself. They can be found at http://www.backyardville.com. You can also find them on Facebook at facebook.com/BackyardvillePage/, Google+ at plus.google.com/+Backyardville or follow them on Twitter @backyardville.