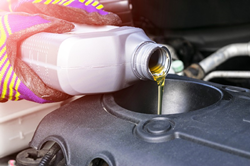 MARS, Pa. (PRWEB) May 15, 2020
Customers who are looking to save some money off select automotive maintenance services in the Pittsburgh area can explore the May Service Specials available at Baierl Toyota this month. There are currently 17 different service specials available at Baierl Toyota for customers to explore this May. These service specials offer discounts on various services, including oil changes, tire rotations, wheel alignments and many more.
One of the service specials available this May is a Synthetic Lube, Oil and Filter Service Special. This special includes a multi-point inspection and fluid top-off along with the lube and filter change all for only $69.99. Another of the service specials available is a True Start Battery Replacement Special for only $159.95, which includes the price of the battery and replacement costs.
There are also a few tire-related service specials available at Baierl Toyota this May. One of these specials allows customers to have their tires filled with Nitrogen, which escapes tires at a slower rate than typical air does. This service is available for $55.00. A Tire and Wheel Alignment special is also available this month. This special offers a $20 discount off the purchase of four new tires and a four-wheel alignment service. Finally, all wheel alignment checks conducted during the month of May are available for free to customers.
Customers can contact the staff here at Baierl Toyota for more information about the May Spring Specials. Additional information about the dealership's services can be obtained by visiting the dealership website at http://www.baierltoyota.com. The dealership can also be reached by phone at 878-332-7116 or in person at 19045 Perry Highway in Mars, Pennsylvania.