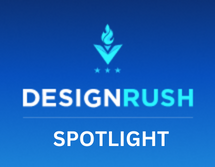 MIAMI (PRWEB) January 10, 2023
The demand for tech skills continues to rise amid the shortage of skilled talent worldwide. According to a Korn Ferry study, the current talent shortage in the U.S. could create 85 million unfilled jobs and close to $8.5 trillion in "unrealized" revenues if unaddressed by 2030.
DesignRush, a B2B marketplace connecting businesses with agencies, interviewed Luis Paiva, the SVP of People, Operations and Technology of BairesDev, to learn about the secrets of their recruitment strategy and trending software developments.
Interview highlights include:

The growth of employment for U.S. software engineers
The recruitment strategy for attracting high-tier IT specialists
The trending software developments
BairesDev's vision for Metaverse in 2023
How to retain top-tier tech and talent.
Get to know these and more in the full Spotlight interview.
About DesignRush:
DesignRush.com is a B2B marketplace connecting businesses with agencies through expert reviews and agency ranking lists, awards, knowledge resources, and personalized agency recommendations for vetted projects.