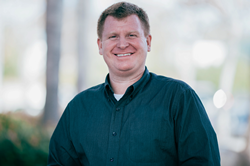 "This new role allows me to bring my experience and passion for renewable energy to help California achieve its solar commitment..." - Keith Randhahn
SAN DIEGO (PRWEB) November 21, 2019
Baker Electric Home Energy announces that Keith Randhahn, Director of Engineering, Products, Services and Policy, has been voted onto the California Solar & Storage Association's (CALSSA) Board of Directors. Randhahn's work as a member of the CALSSA Board will be focused on fostering further adoption of residential solar and home batteries, helping to drive favorable California solar policy and regulations, and advocating for the solar industry at-large. Randhahn is one of five newly elected Board members and will be serving a three-year term starting December 5, 2019.
"After nine years as an enthusiastic CALSSA Contractor Representative, I'm honored to have been elected to the Board of Directors. This new role allows me to bring my experience and passion for renewable energy to help California achieve its solar commitment during a time when energy independence is more important than ever," commented Randhahn.
Bernadette Del Chiaro, Executive Director of CALSSA's Board of Directors commented about the recent Board election saying, "Keith's extensive experience, professionalism, and integrity will be a welcome addition to the CALSSA Board. His years of work with CALSSA and extensive industry experience will help advance our mission to bring clean, local and reliable energy solutions to communities throughout California."
The California Solar & Storage Association is committed to putting renewable energy production and storage into the hands of more California homeowners and businesses. CALSSA protects consumers while driving viable renewable energy solutions that allow more Californians to benefit from the financial and environmental benefits that come from solar energy production and storage. As California works to achieve its mandate of 50% renewable energy by 2030, CALSSA's continued leadership will be instrumental in meeting that goal.
About Baker Electric Home Energy
Built on over 80 years of electrical contracting expertise, San Diego-based Baker Electric Home Energy has provided home energy solutions to more than 12,000 Southern California homeowners. Known for exemplary customer service and business ethics, Baker designs, engineers and installs solar power systems and home batteries for residences across Southern California. Additionally, the company provides full heating and air conditioning services and smart home solutions.
The company is a BBB accredited business with an A+ rating and has been the winner (2016, 2017,2019) or finalist (2015, 2016, 2017, 2018, 2019) for the BBB Torch Award for Ethics in the 200+ Employee Category. In addition to the regional award, Baker received the BBB's coveted International Torch Award in 2017. Baker has also been ranked by the San Diego Business Journal as its No. 31 Fastest-Growing Private Company and is a four-time winner of the Angie's List Super Service Award. Baker Electric Home Energy
About the California Solar & Storage Association
The California Solar & Storage Association (CALSSA) has advanced the common interest of the solar and storage industry for over 40 years, making California the most robust market in the U.S. The association is the state's largest clean energy business group with over 500 member companies representing an array of businesses that manufacture, design, install, finance and provide other resources to the growing local solar and storage market in California. Learn more at http://www.calssa.org
About Keith Randhahn
Keith holds the position of Director of Engineering, Products, Services and Policy with Southern California-based Baker Electric Home Energy. Keith joined Baker 9 years ago as Operations Manager and has helped grow the residential solar division from about a dozen to nearly 300 employees. With that team, Baker is now installing over 2,000 residential PV installations per year and has installed more than 12,000 residential systems since 2007. This puts Baker in the #1 market position for a locally owned Southern California solar and battery provider. Keith's leadership has also been instrumental in Baker's achievement of several BBB Torch Awards for Ethics, Angie's List Superior Service Awards, SunPower Regional Top Producer and Dealer of the Year, The San Diego Business Journal's Best Places to Work and Solar Power World's #11 spot on the Top 500 North America Residential Solar installers. Before his tenure at Baker, Keith served as the Operations Manager for GRO Solar and Borrego Solar's residential businesses in San Diego.
Keith's passion for the advancement of solar and battery solutions within California has driven his nearly 10 years as an active member of the San Diego Chapter of CALSSA. During that time, he has served on CALSSA committees including rate design evaluation, Net Energy Metering and Member Recruitment. In addition, he regularly participates in Codes, Standards, Consumer Protection, Energy Storage and Policy meetings.
Keith holds an MBA from the University of San Diego and a BA from San Diego State University. He brings over 10 years of residential community development experience in single and multi-family residential housing project design and construction management as a Project Manager with Lennar/Pacific Greystone Homes. He also serves as Board President for numerous Homeowner Associations throughout San Diego.