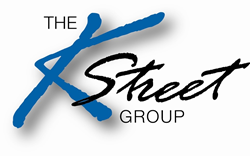 K Street Group Chief Executive Officer and Former NYPD Detective, Sergio Conde said, "no man, woman or child should fear visiting their place of worship."
LEBANON, N.J. (PRWEB) November 01, 2018
In its annual Audit of Anti-Semitic Incidents, the ADL found that the number of anti-Semitic incidents in the U.S. rose 57 percent in 2017 – the largest single-year increase on record and the second highest number reported since ADL started tracking such data in 1979.
Unfortunately, bomb threats, harassing messages on social media and assaults on Jewish Americans have become increasingly common in recent years, according to researchers and federal data. The recent horrific killing of 11 worshipers at the Tree of Life Synagogue; a Pittsburgh synagogue is believed to be the deadliest in U.S. history targeting American Jews.
The debate on just how to address this increasing problem is likely going to continue for years with no resolve in sight. It's a delicate balance between maintaining an "open" place of prayer and refuge, versus a lock-down fortress. But, there are ways to adequately protect a Synagogue without infringing on access and community participation. Unfortunately, it does involve utilizing "Armed" professionals along with implementing an effective access control program; this can only be possible by first conducting a thorough risk and threat assessment to better understand the gaps.
The K Street Group has been actively involved in providing effective security solutions for Synagogues and other places of worship for over 10 years. We have designed a flexible options-based program that is adaptable to any congregation; regardless of size, location or community participation. We offer expertise in access control, CCTV, social media intelligence, former law enforcement Armed officers, risk mitigation and customer training and education. Contact us now for a confidential discussion of your needs.