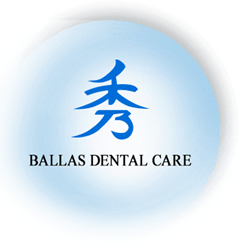 ST. LOUIS (PRWEB) April 20, 2021
The team at Ballas Dental Care in St. Louis, MO is excited to share their newly updated Hybrid-Responsive™ website at https://www.ballasdental.com.
Ballas Dental Care is known locally for its compassionate care and attention to detail in all of their services. No detail was spared in their new website either, from its state-of-the-art features that make it easy for patients to find all of the information they need to its beautiful, streamlined design.
The new website was designed with accessibility in mind. The site's navigation and organization are intuitive to use, while the cutting-edge hybrid design allows patients to interact with the practice wherever they are, whether it's at work, at home, or on-the-go. With its hybrid technology, the new website displays equally well on desktop computers, laptop computers, smartphones, and tablets.
Dr. Douglas Watanabe and his expert team of doctors are excited to provide patients with a beautifully designed website that is fast and accessible.
The overarching goal of redesigning Ballas Dental Care's presence on the web was to build a helpful resource for both current and potential patients. The website isn't just a tool for marketing — instead, it has all of the information patients need about their procedures, conditions, and aftercare instructions. They can also get details about insurance, request an appointment online, and access forms directly from the site.
About Douglas T. Watanabe, DDS, FAGD
Dr. Douglas T. Watanabe has been providing exceptional care to patients in the Town & Country area for over 45 years. He is known as one of the leading sedation dentists in St. Louis. He earned his Doctorate of Dental Surgery degree from Washington University, is a Fellow of the Academy of General Dentistry, and a member of the American Dental Association, Missouri Dental Association, and Pierre Fauchard Academy.
About William "Chip" Haines, DMD
Dr. Chip Haines is Dr. Watanabe's business partner and has been working at Ballas Dental Care for over 15 years. He received his Doctorate of Dental Medicine from Southern Illinois University and has completed post-graduate training in advanced cosmetic dental procedures and sedation dentistry. He is a graduate of the Pacific Aesthetic Continuum and a certified Invisalign provider.
About Jan Olivier, DMD
Dr. Jan Olivier worked as a Registered Nurse in an intensive care unit before deciding to embark on a career in dentistry. She earned her Doctorate of Dental Medicine from Oregon Health Sciences University and has been practicing at Ballas Dental Care for the past 15 years. She is certified in oral conscious sedation.
About Ballas Dental Care
Ballas Dental Care provides general dentistry services for the whole family, with a specialization in sedation dentistry. Services include dental implants, Invisalign, restorative dentistry, cosmetic dentistry, and periodontal care. To learn about the practice or request an appointment, visit the new website at https://www.ballasdental.com, or call 314-432-5544 to schedule an appointment at their office: 2821 N. Ballas Rd., Suite 140, St. Louis, MO 63131.