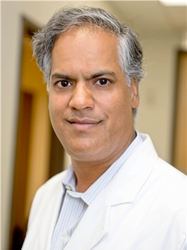 We've seen huge success with our patients and Balloon Sinuplasty and we want to continue to help people in other ways with different procedures and technology
Atlanta, GA (PRWEB) December 29, 2014
The Sinus Institute of Atlanta, an ear, nose and throat center that offers Balloon Sinuplasty in Atlanta, just announced plans to expand its services with new procedures and technology for patients in the upcoming year. As a result of the significant influx in Balloon Sinuplasty appointments and consultations booked throughout December and for January 2015, the Sinus Institute of Atlanta will continue to perform Balloon Sinuplasty as well as broaden its scope of services. Dr. Pradeep Sinha, founder and medical director of Sinus Institute of Atlanta, is one of few Otolaryngologists to offer Balloon Sinuplasty, an advanced, nonsurgical procedure to treat patients suffering from chronic sinusitis.
"We've seen huge success with our patients and Balloon Sinuplasty and we want to continue to help people in other ways with different procedures and technology," said Dr. Sinha.
Balloon Sinuplasty is an in-office treatment that's performed under local anesthesia at Sinus Institute of Atlanta. The actual procedure only takes approximately 25 minutes and entails widening the inflamed sinuses with a small balloon attached to a flexible guide wire. This procedure has increased in popularity over the years, especially for people experiencing sinus infections and headaches, sinus pressure and pain, difficulty sleeping and breathing, congestion and other chronic symptoms. To learn about the Sinus Institute of Atlanta's upcoming changes, please visit their website.
About the Sinus Institute of Atlanta:
The Sinus Institute of Atlanta is a division of the Atlanta Institute for ENT, which was founded by Dr. Pradeep Sinha. Dr. Sinha is board certified in otolaryngology, the study of ear, nose and throat, as well as plastic and reconstructive surgery of the face. The Sinus Institute of Atlanta specializes in Balloon Sinuplasty, a nonsurgical, outpatient procedure that is used to alleviate chronic sinusitis cases and symptoms. Dr. Sinha was one of the first ENT specialists trained in Balloon Sinuplasty and has performed more Balloon Sinuplasty procedures than any other ENT doctor in the Southeast. For more information, visit http://www.sinusinstituteatlanta.com.