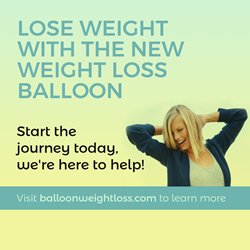 "According to the CDC, 36 percent of Americans are obese," said Chavoustie.
(PRWEB) May 25, 2017
Omni Medical Marketing is proud to announce the launch of a new website that connects patients with medical professionals on their journey with non-invasive balloon weight loss procedures.
The website is designed so that potential candidates interested in the weight loss balloon can find bariatric surgeons (and other medical professionals) who are located near them.
Additionally, users can find information on all three FDA approved balloons all on one easy-to-use website. Currently, there are three approved in the US and at least one other seeking approval.
The gastric balloon, commonly referred to as the weight loss balloon, has helped patients regain control of their health for over 20 years worldwide. Gastric balloon weight loss is a less-invasive procedure that helps candidates lose weight, without some of the risks of invasive gastric surgeries. Saline, gas or air-filled silicone balloons are placed in the stomach either through swallowing a dissolvable capsule containing the deflated balloon, or endoscopically. Compared to other bariatric surgery procedures, patients are able to return back to work much quicker.
"I think this medical break though is going to be a game changer for many people," said Patrick Chavoustie, CEO of BSN enterprises, whose medical-specific brand launched the site. "According to the CDC, 36 percent of Americans are obese," said Chavoustie. "I think that number is going to drop dramatically as people find out about this option."
Most insurances don't cover the cost of weight loss surgeries for those with BMIs less than 40. While the gastric balloon is also not likely to be covered under most insurances, it is less expensive and less invasive than the other procedures for weight loss, making it a perfect solution.
Omni Medical Marketing's Balloon Weight Loss website is dedicated to helping patients and practices more effectively find one another, while providing a platform for individuals to ask questions and acquire more information.