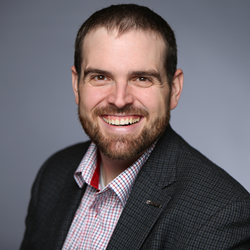 FLORENCE, Ky. (PRWEB) January 08, 2020
Balluff announced today that Will Healy has been promoted to Industry Strategy Manager for the Americas region.
In his new role, Healy will be primarily focused on the crucial mobile equipment industry, creating links to the market throughout North America.
Additionally, Healy will be the Regional Opportunity Coordinator as well as work with the Balluff global training team to create immersive digital sales tools to support Balluff campaigns. Most recently, Healy served as the Industry Marketing Director at Balluff Inc. in Florence, Kentucky. He has worked at Balluff since 2006.
"Will's previous successes in creating marketing campaigns have been an excellent foundation for this new role. His work on previous campaigns has captured the imagination of our team as well as our customers, and his enthusiasm for smart manufacturing, automation and STEM education make him an asset not only to Balluff, but to the manufacturing industry as a whole," said Dennis Lewis, managing director for sales and marketing.
Healy graduated from Purdue University with a degree in mechanical engineering. He is published and quoted in various trade magazines, works as an industrial adviser for multiple universities and has widely presented on the value sensors, networking and IIoT bring to manufacturing.
About Balluff Inc.
Balluff Inc. is the U.S. subsidiary of Balluff GmbH, Neuhausen, Germany. Balluff is a leading supplier of networked IO-Link control system architectures that unlock the potential of the IIoT and Industry 4.0. Balluff offers a wide range of intelligent IO-Link and industrial Ethernet sensors in a variety of technologies including inductive, photoelectric, capacitive, and magnetic as well as magnetostrictive linear position sensors, magnetic tape linear encoders, industrial RFID systems, and industrial vision systems. Balluff provides cost-saving, process-enhancing solutions to machine builders and manufacturers to control, regulate, automate, assemble, position, and monitor manufacturing, assembly, and packaging sequences. Industries served include: automotive, packaging, food processing, beverages, tire, primary metals, conventional and alternative energy, semiconductor, plastics, and fluid power.